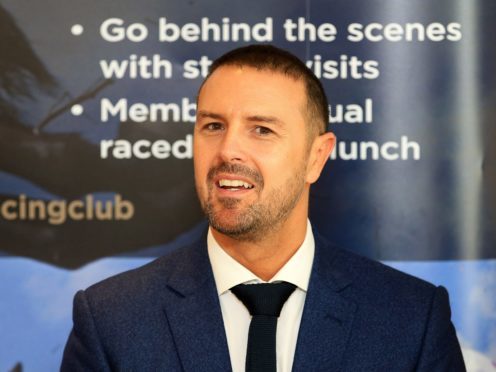 Paddy McGuinness has pledged to give up meat on Mondays in a bid to help the environment.
The TV presenter, who earlier this week was announced as Top Gear's new host, tweeted: "Morning! I know it's not much towards staving off global warming but I'm going to give meat free Mondays a whirl.
"I figure I can go one day without meat and I might just enjoy it. Every mickle makes a muckle! #meatfreemonday #notpreachingjusttrying #ThursdayThoughts."
The Meat Free Monday initiative was launched in 2009 by Sir Paul, Mary and Stella McCartney to raise awareness of the environmental impact of eating meat and to inspire people to consume less on just one day a week.
McGuinness, 45, regularly shares pictures on social media of his meals, often roast dinners or cooked breakfasts with meat.
Friends of the Earth's Rachel Kennerley praised his decision to take part in Meat Free Mondays.
The climate campaigner said in a statement: "Reductions in meat-eating are essential for combating catastrophic climate change, so it's good to hear that Paddy McGuinness is giving up meat on Mondays.
"Hopefully this will encourage more people to skip the steak and discover the huge range of tasty meat-free meals that are out there.
"Of course diesel and petrol motor vehicles are another major source of climate-wrecking pollution, so it would be great if Top Gear did more to champion the growing range of electric cars too."
On Monday, McGuinness and former cricketer Freddie Flintoff were revealed as the new Top Gear presenters.
They will take over the steering wheel from Matt LeBlanc, who earlier this year announced he was leaving the BBC Two motoring show after four series.
McGuinness and Flintoff will join motoring journalist and racing driver Chris Harris in the main presenting line-up.
On Wednesday, McGuinness teased Harris for eating avocado on toast in a post on Instagram.
He wrote: "The petrol heads petrol head and macho man racing driver @harrismonkey tucking into his dainty little sliced avocado on granary.
"We'll soon have him on the pies! #northandsouth #pieislife #hewillbewearingaftershavenext #topgear."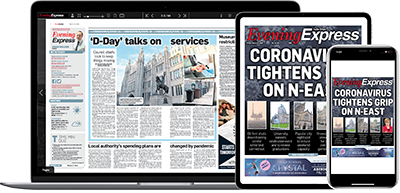 Help support quality local journalism … become a digital subscriber to the Evening Express
For as little as £5.99 a month you can access all of our content, including Premium articles.
Subscribe