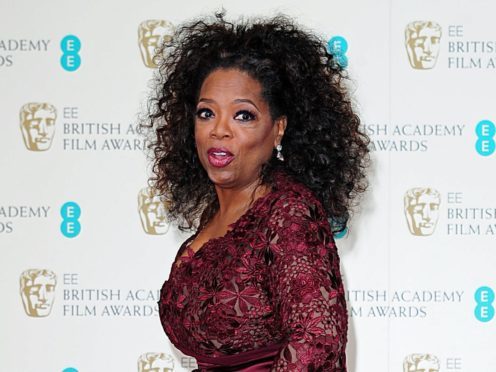 Oprah Winfrey has admitted being baffled after she was described as "biased and slanted" by Donald Trump after her stint as an interviewer on US news programme 60 Minutes.
The talk show host came under fire from the US president following her stint on the CBS News show, in which she met a group of voters in Michigan – some of whom had voted for Mr Trump in the 2016 US election – to hear their thoughts on his first year in office.
Mr Trump tweeted: "Just watched a very insecure Oprah Winfrey, who at one point I knew very well, interview a panel of people on 60 Minutes.
"The questions were biased and slanted, the facts incorrect. Hope Oprah runs so she can be exposed and defeated just like all of the others!"
Winfrey told chat show host Ellen DeGeneres of her reaction to his tweet: "I woke up and I just thought…"
She shrugged and held her hands up in the air to display her confusion, and added: "And, I don't like giving negativity power, so I just thought… what?"
Winfrey also said Mr Trump's comments made her look back at the footage to see if she had been fair.
"What I actually really did was I went back and looked at the tape to see if there was any place that that could be true," she said.
"I went back and looked at every tape, I called the producers. Because what actually happened was when you do 60 Minutes, you sit in a room with at least seven other people who critique the piece before you air it, before you do the introduction to it, and then they give you the critique.
"So, they critique every word and 'is this fair' – you have this whole panel of people looking at whether it was fair."
Winfrey said she thought part of the interview – which saw the panel discuss topics including Mr Trump's comment about people from "shithole" countries and tax laws – needed to be fixed to make it "more balanced".
She added: "I was working very hard to do the opposite of what I was hate-tweeted about so, it's OK."
Mr Trump's remarks about Winfrey reignited the conversation about her possibly running for office, after she sparked speculation that she could be a strong contender following her rousing speech about equality at the Golden Globe awards.
She later said she had no desire to put herself forward as a Democratic candidate for the 2020 election.
Mr Trump previously said he would "beat Oprah" in a race to the Oval Office if they were competitors.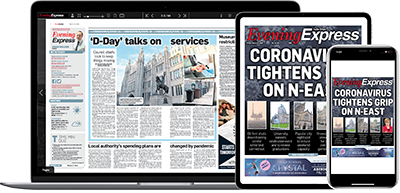 Help support quality local journalism … become a digital subscriber to the Evening Express
For as little as £5.99 a month you can access all of our content, including Premium articles.
Subscribe