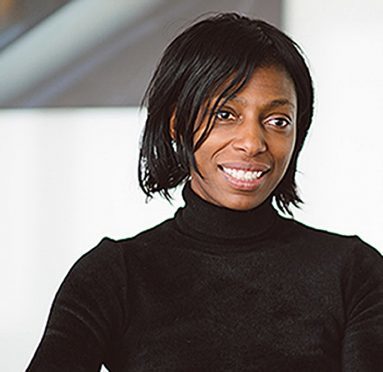 There is an "urgent need for broadcasters to reach and reflect" modern Britain, Ofcom's chief executive has said.
Sharon White said that the BBC should "lead the way" on diversity, on and off screen.
She spoke as the regulator published revised guidance for broadcasters on promoting equal employment.
Ms White told the Westminster Media Forum that "nothing has the power to shape our culture, values and national identity as much as television".
Large numbers of older people, particularly women, say they feel negatively portrayed on screen, according to research.
Of those who come from an ethnic minority group, many see themselves portrayed "neutrally" or "negatively".
There was an "urgent need for broadcasters to reach and reflect every corner of modern Britain", Ms White said.
"The BBC, as the national broadcaster in the UK, should be leading the way," she added.
"To ensure the BBC delivers on screen" Ofcom is launching "an in-depth review to understand how well the corporation represents and portrays all members of society".
She said: "We will be looking at the range and portrayal of people on screen (and) on air, including in popular peak-time shows."
Ofcom's new operating licence for the corporation – the BBC was previously regulated by the BBC Trust – "will make sure they are now publicly accountable for achieving their workforce diversity targets".
Ofcom is requiring the BBC to implement a new Commissioning Code of Practice for diversity, "covering both on-screen portrayal and casting, as well as workforce diversity".
Ms White called for "committed leadership from every broadcast chief" on the issue.
She praised Channel 4 for continuing to "lead the way for many under-represented groups – including disabled people".
Citing recent progress by broadcasters, she said the BBC was offering apprenticeships and paid internships for under-represented groups.
Next year, Ofcom will publish findings on radio, which it hopes will "help broadcasters to increase the breadth of voices on the UK's airwaves, and the range of talents behind the microphone".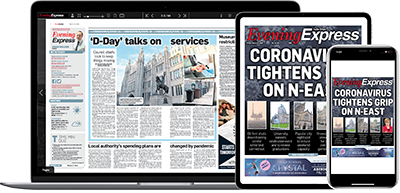 Help support quality local journalism … become a digital subscriber to the Evening Express
For as little as £5.99 a month you can access all of our content, including Premium articles.
Subscribe