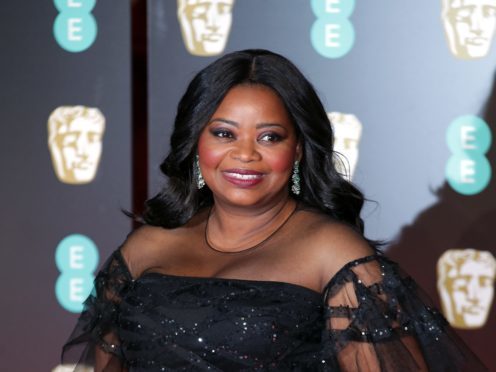 Octavia Spencer has shared a throwback photograph from this year's Oscars, telling fans: "My big break came at 40!!!! So hang in there!"
The snap posted on Instagram shows Spencer at the Academy Awards with British actress Sally Hawkins, her co-star in The Shape Of Water.
Both were nominated for acting honours at this year's ceremony and the film scooped the best picture gong.
Spencer, 46, wrote: "I have no idea what day of the week it is right now because I am so tired, but I remember this moment at the #Oscars.
"Sitting there sweating my ass off, with #sallyHawkins. Rejoicing. Having only the day off because I had to travel back to Natchez, MS to the set of #Ma. What I remember most about this moment was that I had to be present in it, because it would be over soon, and it was.
"Fast forward 7 months and I've worked with @Markwahlberg on an amazing film called #Instantfamily. I'm leading a dream young cast with @juliettelewis and @thereallukeevans in a #JasonBlum horror thriller, #Ma, directed by my best bud.
"I'm leading a dream cast on a series that was tailor made for me under the auspices of some heavy hitters in @NichelleTrambleSpellman, #CherinEntertainment, and @reesewitherspoon's #HelloSunshine.
"I've been doing this for 22 years but my big break came at 40.
"Let me me say that again: MY BIG BREAK CAME AT 40!!!! So, hang in there!! Soon you will be sharing news like my #Netflix and @kingJamescollaboration.
"It hasn't been easy but it's been worth it."
The star went on: "YOU are worth the hard work, time, and disappointments.
"The wins outweigh all of the rejections, trust me.
"Thank you @iamclish and @bslater9 for being my hammer and my nail, and everyone at #WME. #stayinittoWinIt#youCanBeTiredjustBePresent#hellYeahYou #hanginThere #motivation#youGotThis #ShapeofWater #Oscars2018#StayInYourLane."
The Shape Of Water was nominated for 13 Academy Awards and won four.
Spencer was beaten in the supporting actress category by Allison Janney for I, Tonya, while Frances McDormand beat Hawkins in the best actress race, for Three Billboards Outside Ebbing, Missouri.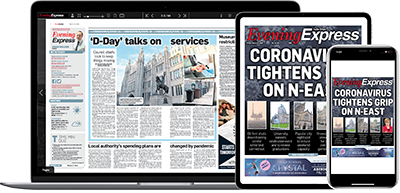 Help support quality local journalism … become a digital subscriber to the Evening Express
For as little as £5.99 a month you can access all of our content, including Premium articles.
Subscribe