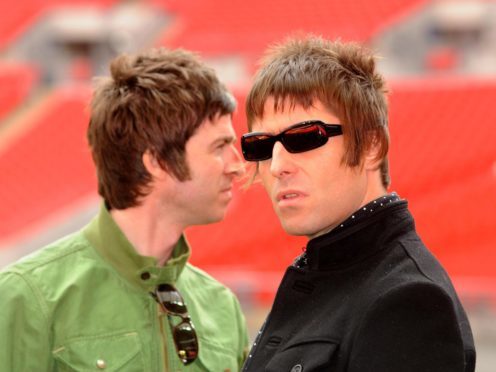 The long-time photographer of Oasis has said he was thrilled to have unearthed a never-before-seen unprocessed picture from the shoot for the band's (What's The Story) Morning Glory? cover.
Rock photographer Michael Spencer Jones said that the film roll, which had been hidden in a box for 23 years, included a picture with Noel Gallagher's then-partner Meg Mathews, and that he was surprised it was even possible to process it.
Spencer Jones, who worked with the Manchester-based band from 1993, also said that he does not think brothers Noel and Liam will ever reunite following their very public fall-out.
The cover for 1995's (What's The Story) Morning Glory? sees two men walking past each other at daybreak on London's Berwick Street, and the photographer said the Gallagher brothers were initially meant to be in the photo themselves, but that they pulled out due to the early start.
He told the Press Association: "It was about five in the morning. I think they were in two minds and in the end it just didn't happen. It would have been interesting if they had been on the cover, though.
Spencer Jones said the film roll had been gathering dust in a box of discarded items since the mid-1990s, and that he only found it while conducting research for a new collection of limited edition prints – which includes album covers and outtakes from throughout his career – on sale through photography specialists Sonic Editions.
He said: "I got it processed and it was like a group photo of all these people involved on the day and a couple of hangers-on I didn't recognise.
"But there's the sleeve designer on there, with his girlfriend, and then there is the DJ Sean Rowley, who was the guy in the blue shirt and white chinos.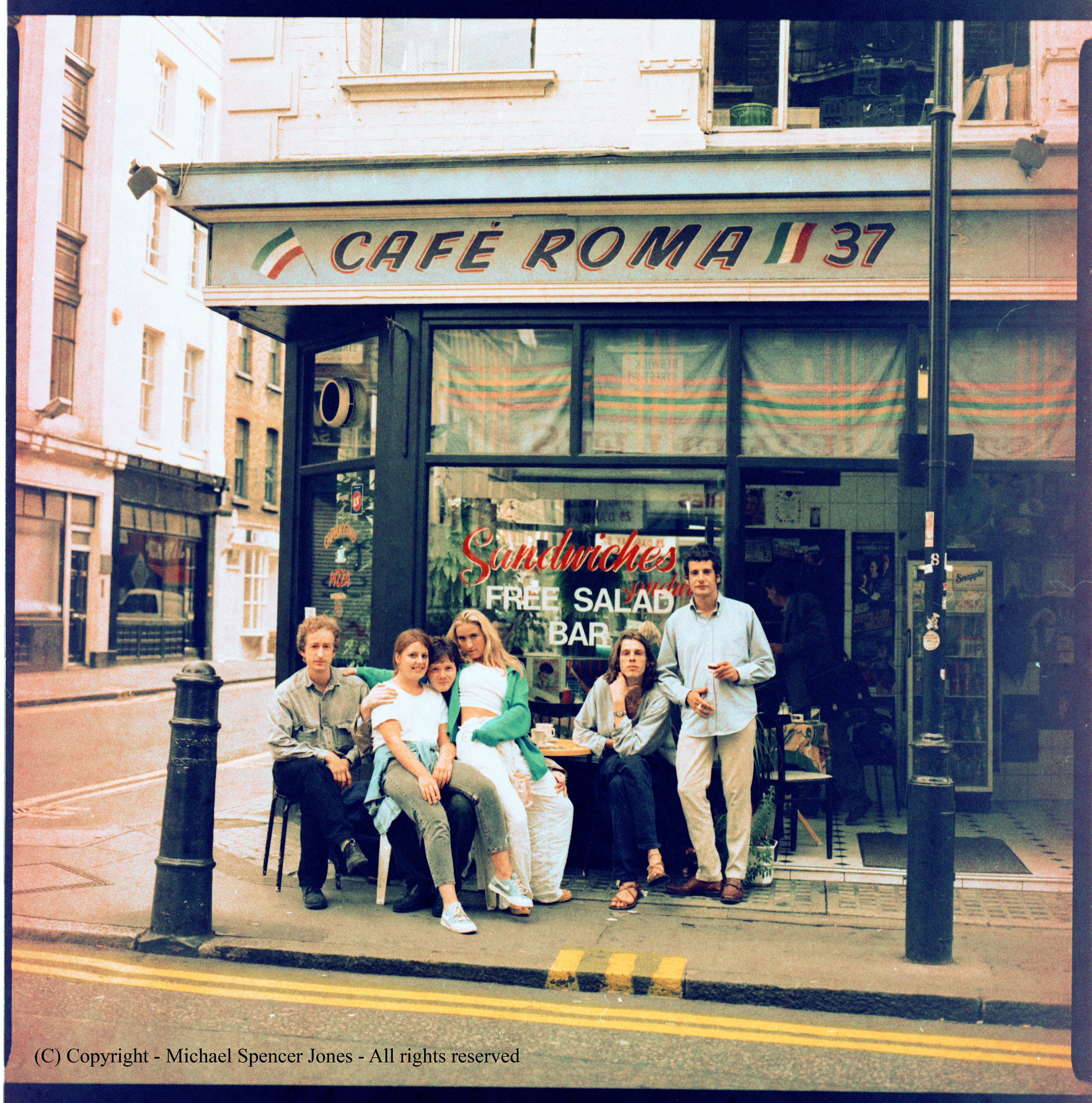 "I'm on there, and a couple of other people I don't recognise, and Meg Mathews, who was with Noel at the time.
"It was an early start so she came down for a bit of support."
Spencer Jones added: "It was a nice group photo taken straight after the shoot. We had stayed up all night, so by that point we were drinking espressos like they were going out of fashion."
The snapper, who is also behind the rock band's debut album cover Definitely Maybe, said that working with the band in their heyday meant "there was never a dull moment".
He said: "There was always that frisson where something might happen, and that kept everyone on their toes, and they were the best people you could work for.
"It really was a very exciting time, especially with Morning Glory – I think even Liam said that around that time is full of his fondest memories."
The Mancunian brothers, whose rowing led to Oasis's split back in 2009, have not played together since and have instead concentrated on their solo careers.
Asked if he thinks they will reunite one day, Spencer Jones said: "If you asked me that question 18 months ago, yes, but I'm not so sure now.
Referring to their public feuding, he added: "I think just from what Noel has been saying in the press, really, it's not particularly encouraging, but if they did get back together I envision them doing huge live shows – it'd be great if they could do a new album too."
The Michael Spencer Jones x Sonic Editions collection is available now.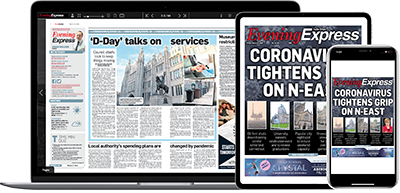 Help support quality local journalism … become a digital subscriber to the Evening Express
For as little as £5.99 a month you can access all of our content, including Premium articles.
Subscribe