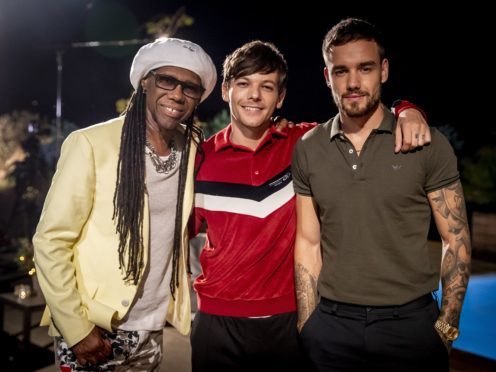 Liam Payne and Nile Rodgers will join Louis Tomlinson to decide the fate of the X Factor hopefuls.
Tomlinson is joined by his former One Direction bandmate and the veteran musician at his home in Ibiza, to judge the talent of the Boys category.
The X Factor judge is seen for the first time at the judges' houses stage, and brings his old friend to help out.
Payne is familiar with this stage of competition, having been sent home by Simon Cowell in the 2008 series, after making it to the judges' houses stage aged just 14.
On arrival at the Ibiza mansion, he references his early struggles in the competition, saying: "I've been sent home from here before."
Payne, along with the other members of One Direction, had a more successful stay the second time around.
Chic star Rodgers offers sage advice to a struggling singer during the performances, passing on guidance from the late David Bowie to calm a contestant's fears over a wrong note.
He says: "One bad note can sounds like raw emotion. It's real, it's cool."
Meanwhile, Robbie Williams decides who will progress to the next round in the Groups category.
He is joined by David Walliams as he assesses the potential of his guests, who have been flown to Los Angeles.
– X Factor airs at 8.35pm on Saturday on ITV.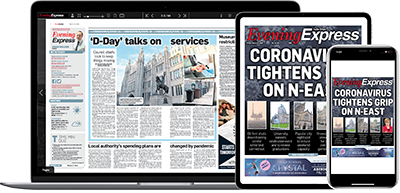 Help support quality local journalism … become a digital subscriber to the Evening Express
For as little as £5.99 a month you can access all of our content, including Premium articles.
Subscribe