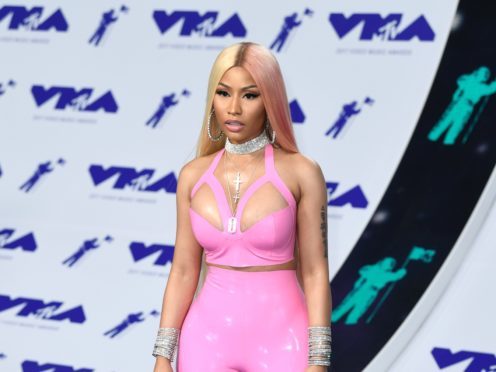 Nicki Minaj has released the music video for her latest single, Bed, featuring Ariana Grande.
The video is set on a beach and sees Minaj, 35, dressed up as a mermaid.
Bed will feature on the rapper's highly anticipated upcoming album, Queen, which is due to be released in August.
On Twitter, Minaj revealed there is another cut of the video that is due to arrive at a later date.
She tweeted: "One more thing; there r 2 #BedVideo edits, as there were 2 directors involved. You'll see the first today. also, it won't be on vevo for like another 24 hours. You'll see it on YouTube until then. I'll prob release the other edit in a week. Idk."
Following the video's release, Grande, 25, tweeted Minaj to say: "I love you."
This is not the first time the pair have collaborated.
In 2014, they appeared together on Jessie J's Bang Bang and later that year Grande featured on Minaj's Get On Your Knees.
2016 saw them join up on Grande's Side To Side and most recently they both worked on another Grande track, The Light Is Coming.
Queen, due to be released on August 10, is Minaj's first studio album since 2014's critically acclaimed The Pinkprint.