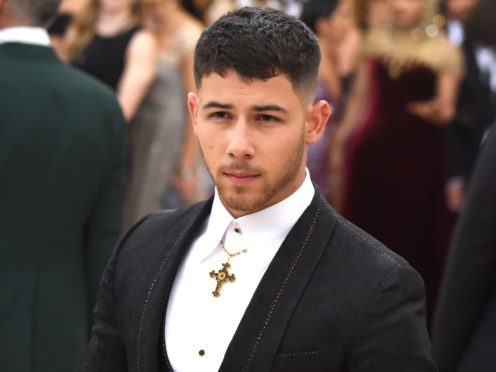 Singer and actor Nick Jonas took public transport to one of the biggest nights on the fashion calendar.
Jonas, 25, posted a photograph of himself waiting for a tube in New York, known there as the subway, on his way to this year's religion-themed Met Gala.
He also shared an Instagram story documenting his day before heading off to join some of Hollywood's biggest names on the red carpet at the annual event, which was chaired by Vogue editor Anna Wintour.
The fundraiser for the Metropolitan Museum of Art's Costume Institute in New York takes place on the first Monday of May every year.
Jonas's Instagram story showed him hitting the gym and then documented a few of the stages of him getting dressed in his Dolce & Gabbana suit for the event.
The Italian fashion house posted a photograph of him on Instagram writing: "Nick Jonas wore an Alta Satoria single-breasted shawl lapel tuxedo in black silk brocade with 24k gold thread and hand-top-stitching at #MetGala 2018."
Dolce & Gabbana also dressed stars including Game Of Thrones' Emilia Clarke, former Glee star Darren Criss and Sex And The City's Sarah Jessica Parker.
Parker, whose ornate head dress attracted a lot of attention, is described on D&G's Instagram page as wearing "an Alta Moda corset gown with cathedral train embroidered with gold baroque embellishments and sacred hearts, along with a Neapolitan nativity altar and sacred hearts in gold filigree at #MetGala 2018 #DGCelebs #MetHeavenlyBodies".