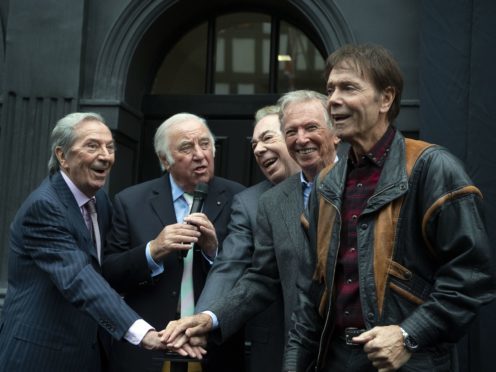 Composer Andrew Lloyd Webber was joined by stars Des O'Connor, Jimmy Tarbuck, Sir Cliff Richard and Tommy Steele to unveil a new art installation at the London Palladium.
The Wall Of Fame by Lee Simmons – which was commissioned as part of the renovations to the Grade II listed facade of the building – features stainless steel portraits of entertainers including Sir Tom Jones and the late Cilla Black, Sir Ken Dodd and Sir Bruce Forsyth,
The piece is on display at the theatre's world famous stage door on Great Marlborough Street.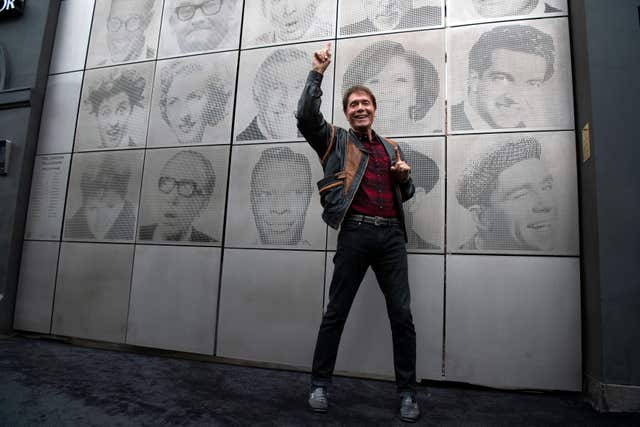 It is intended to be a permanent legacy to the many artists that have headlined at the Palladium and will provide a link between icons of the past and performers of the future.
Lord Lloyd Webber said: "As part of the theatre's ongoing refurbishment the opportunity arose to create a Wall Of Fame and I am delighted that young artist Lee Simmons agreed to create what is a wonderful tribute to many of the Palladium's performers throughout its 108-year history.
"The London Palladium is a very special theatre for me as it is to millions of people around the world and I hope that our new installation will give as much pleasure to locals and visitors to the West End as it has us."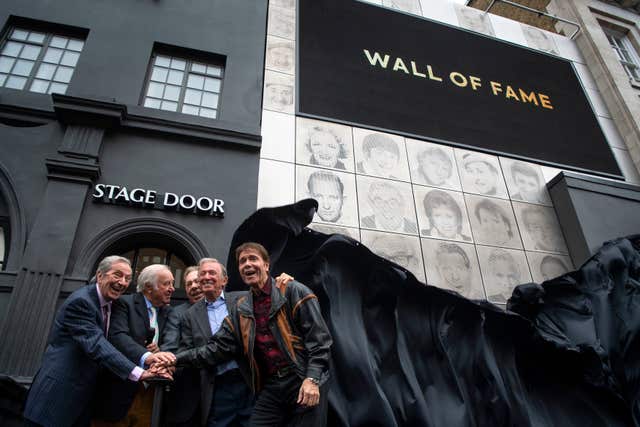 Simmons added: "For this installation, I have been inspired by the history of the rich tapestry of performers that have graced the stage of the London Palladium.
"I have used stainless steel to create the portraits which have been cut using digital processes.
"My aim was to embrace the presence of the performers and capture an essence of the Palladium stars who have made the theatre what it is today."