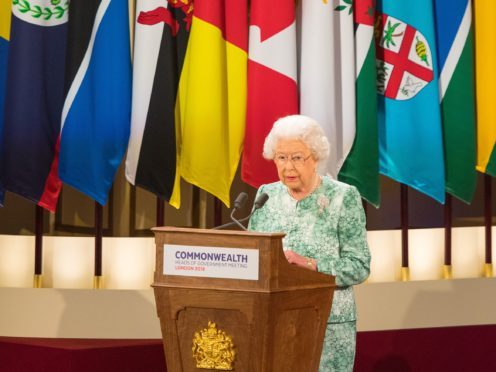 Viewers will get a behind-the-scenes glimpse of how the Queen passes on her knowledge and experience to younger members of the royal family in a new ITV series that focuses on her role as head of the Commonwealth.
Queen Of The World will contain exclusive footage of the monarch interacting with other global leaders as well as the Prince of Wales, the Duke of Cambridge and the Duke and Duchess of Sussex.
Filmed over the course of a year, the two hour-long programmes will also draw from the Queen and Duke of Edinburgh's private film archives.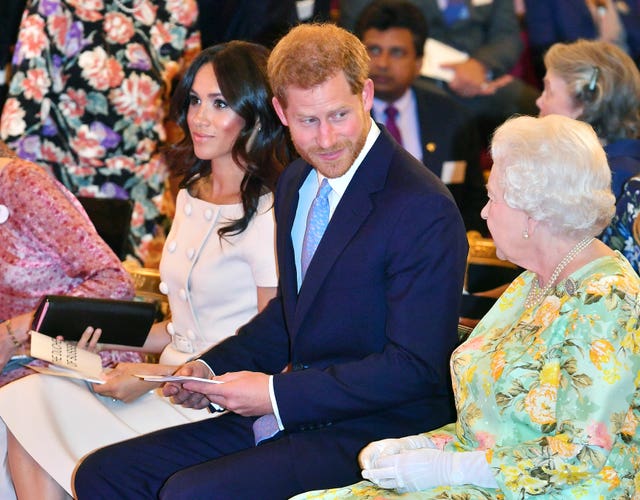 The series will reflect on the continued importance in which the Queen holds the Commonwealth and how it has grown during her reign.
Its executive producer Nicolas Kent said "The Queen is the most well-travelled monarch in history and it's been fascinating to see how she has passed on her experience to the younger generations of the royal family.
"With the Duke and Duchess of Sussex about to embark on their first Commonwealth Tour to Australia, New Zealand and the Pacific exactly 65 years after the Queen's first Commonwealth Tour, this series could not be more timely."
ITV controller of factual Jo Clinton-Davis added: "The Queen is a unique figure on the world stage, with a huge depth of experience having met more global leaders than any previous British monarch and serving longer than all of them.
"This film is a rare opportunity to see Her Majesty up close and behind the scenes in this role, which means so much to her and has been so significant for Britain and the Commonwealth."
Following a summit at Windsor Castle in April the 53 leaders of the Commonwealth member countries announced that the Prince of Wales will succeed the Queen as its next leader.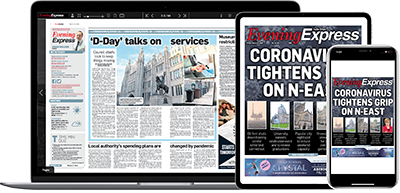 Help support quality local journalism … become a digital subscriber to the Evening Express
For as little as £5.99 a month you can access all of our content, including Premium articles.
Subscribe