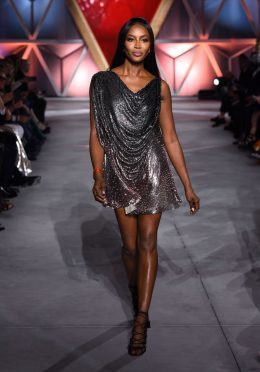 Naomi Campbell has spoken about the racist abuse she received when she was just five years old.
The supermodel said even as a young child she knew she had to fight back when she was called a racist slur by another child.
In a conversation with Mayor Of London Sadiq Khan for British Vogue, the pair shared their early experiences of prejudice.
Speaking about his childhood, Mr Khan told Campbell: "It wasn't uncommon for people to use the N word or the P word and so the basic rule we had growing up was that was unacceptable and if someone used the N word or the P word there would be a fight because you can't allow people to get away with that."
Campbell added: "I remember when I was five, a little boy with red hair called me the N word, and I thought, at five, I know this is wrong, I'm not going to accept this, and I fought back."
Mr Khan told the model he feared racist language has become more common since the vote to leave the European Union.
He said: "We have made so much progress. In the last 20 years words that were used not uncommonly have disappeared and the heartbreaking thing is, particularly post-Brexit, it's sort of come back a bit.
"I think what has happened is people voted to leave the EU for all sorts of complicated reasons, it could be unhappiness about housing, healthcare, 'foreigners', immigration, and it's given people the wrong impression that somehow it's acceptable now."
Campbell replied: "It's not acceptable anywhere in the world."
She also backed Mr Khan to be prime minister, saying she wanted him to lead the country.
Asked if he wanted the job, he told her: "No, I've got the greatest job in the world.
"I'm the mayor of the greatest city in the world, I get to meet great people, I get to do great stuff and I'm making a tangible difference, I hope, to the lives of ordinary Londoners."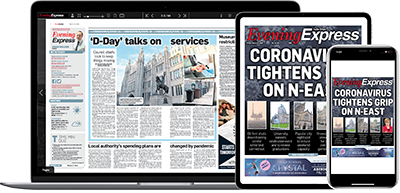 Help support quality local journalism … become a digital subscriber to the Evening Express
For as little as £5.99 a month you can access all of our content, including Premium articles.
Subscribe