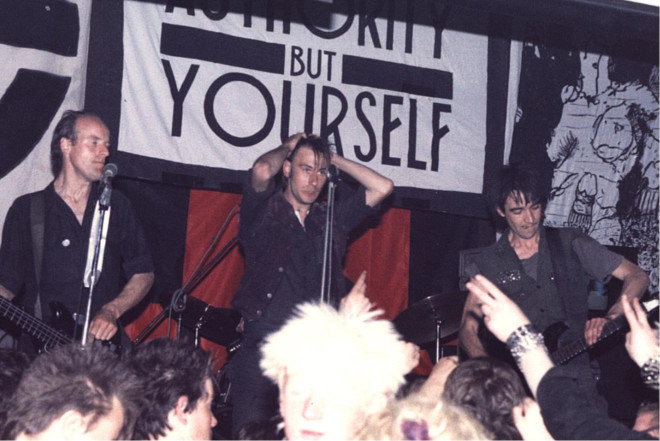 FORGET Sex Pistols, The Clash, The Damned or the Buzzcocks or any other punk 'legends'.
The most vitriolic, subversive and influential band from that era were Crass.
Many punk bands weakened their message and watered down their sound in search of commercial acceptance.
Not Anarcho collective Crass they never compromised.
And former Crass vocalist and lyricist Steve Ignorant will headline Tunnels tomorrow as part of a two-day punk festival.
Steve will front Paranoid Visions.
He said: "I had heard of Paranoid Visions before and when we met we hit it off straight away.
"I love their attitude and what they write about.
"It's almost as if they are doing a Crass angle on the Irish side of things, and I am learning from them.
"I like the sentiments they hold and I'm glad they offered me the chance to work with them."
Steve first began working with Dublin band Paranoid Visions when they supported him on tour.
They have subsequently recorded the album What? together.
Steve said: "We complement each other, but there is no sense of stardom or heroism.
"I'm not anyone special.
"When I perform with Paranoid Visions I am just another member of their family.
"As it is not my words or music, it also means it's not my responsibility, so when I do gigs with Paranoid Visions I can relax a little bit.
"It's funny to say that but the pressure really is off of me."
Formed in 1977, anarchists Crass released Feeding of the 5,000 the following year.
Material like So What, Gasman Cometh and System is as relevant today as when it was released.
Steve said: "When we were Crass we always saw ourselves as an information bureau.
"A lot of people listening to the records were 15 or 16 year olds who had never heard of Anarchism, Ban The Bomb or CND.
"The reason why the Crass records have such a unique sound is because none of us were musicians."
Also performing during the punk festival are The Mob, Rubella Ballet and Oi Polloi.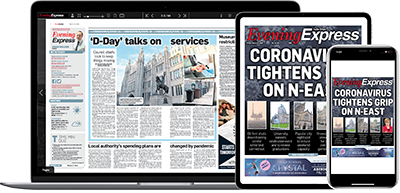 Help support quality local journalism … become a digital subscriber to the Evening Express
For as little as £5.99 a month you can access all of our content, including Premium articles.
Subscribe