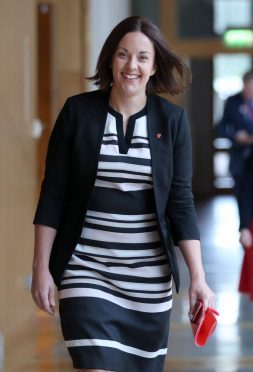 Scottish Labour politician Kezia Dugdale has been pictured in full jungle gear as she touched down in Australia, following reports that she is to take part in reality show I'm A Celebrity… Get Me Out Of Here!
Photos show the former party leader emerging from a helicopter near where the ITV series is filming, wearing the campers' standard uniform.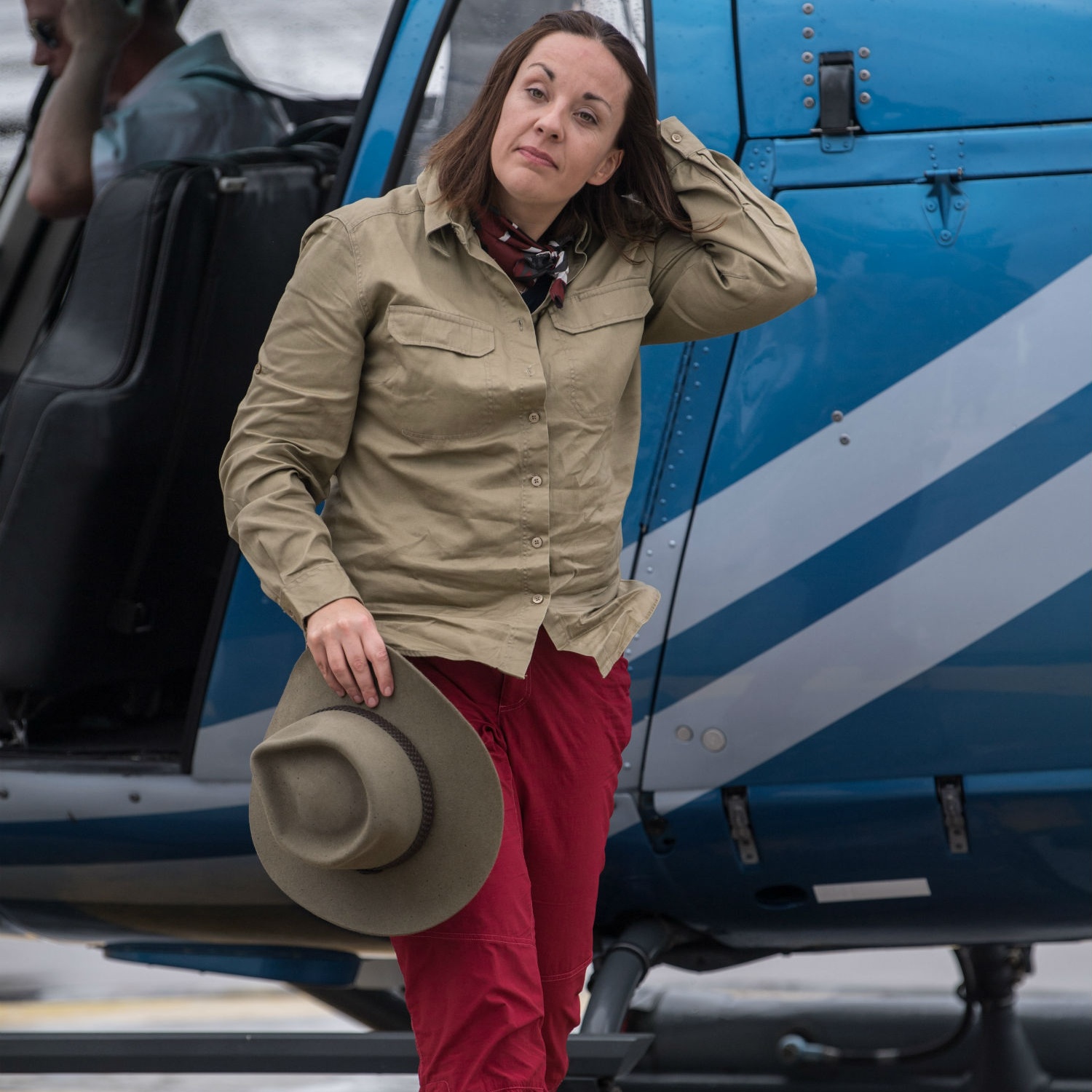 The update comes after it was revealed that she had been denied permission by political bosses to take part in the show.
But after a backlash from some politicians, it was announced on Tuesday that Dugdale will not face suspension from the party over her appearance in the show.
Richard Leonard, who stepped into her previous top role this weekend, said it was his "understanding that she sought permission and wasn't given permission".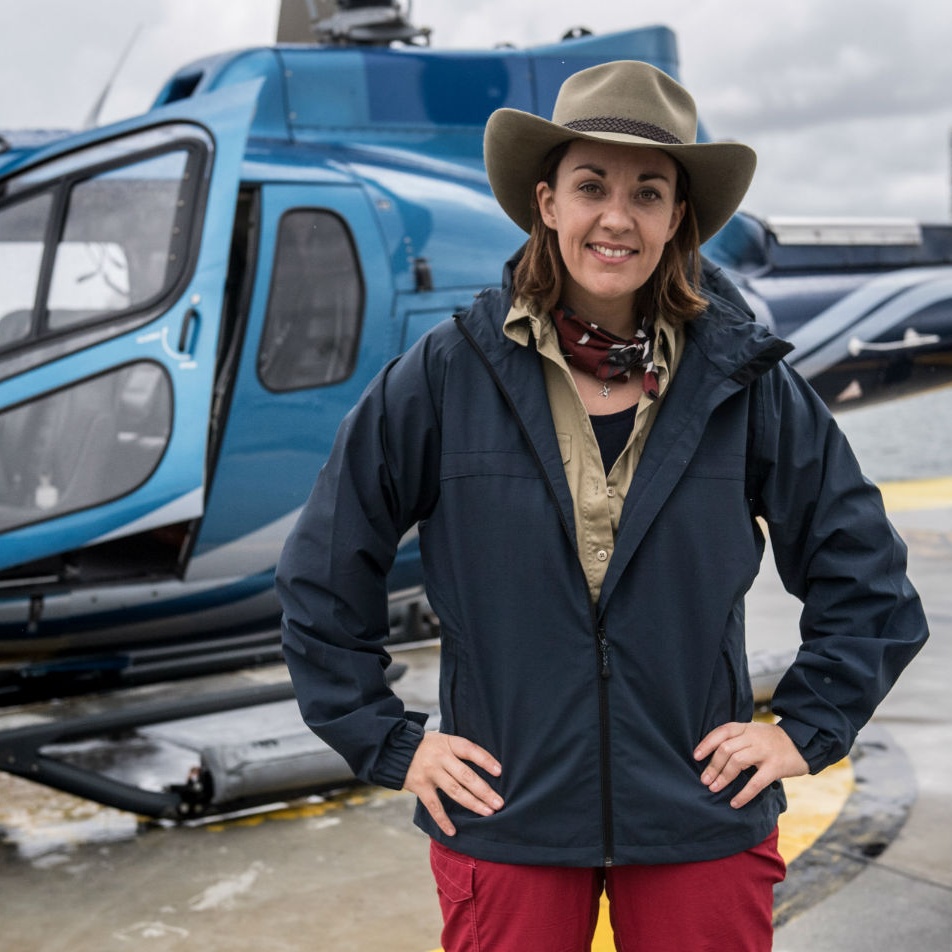 The hotly anticipated return of the programme on Sunday saw the return of presenter Anthony McPartlin, as well as the 12 new contestants' debut.
As rumours spread about Dugdale's late entry into the jungle, her father Jeff posted in a Twitter conversation on Sunday: "No she won't be on it, I think, till Tuesday, but then….!"
Meanwhile, First Minister of Scotland Nicola Sturgeon tweeted: "So it seems I might have briefly tuned into a never-watched-before celebrity TV show tonight under false pretences….#confused #ImACeleb."
The Scottish leader has since commented: "It's not something I would want to see an SNP MSP do.
"I'm not sure there are many politicians who would choose to do what she is doing. That said, she is in the Scottish Labour Party – they appear to be a nest of vipers, so perhaps getting away from that to the jungle, when you see it in that context, it's easier to understand.
"She's decided to do it, so you know what, good luck to her."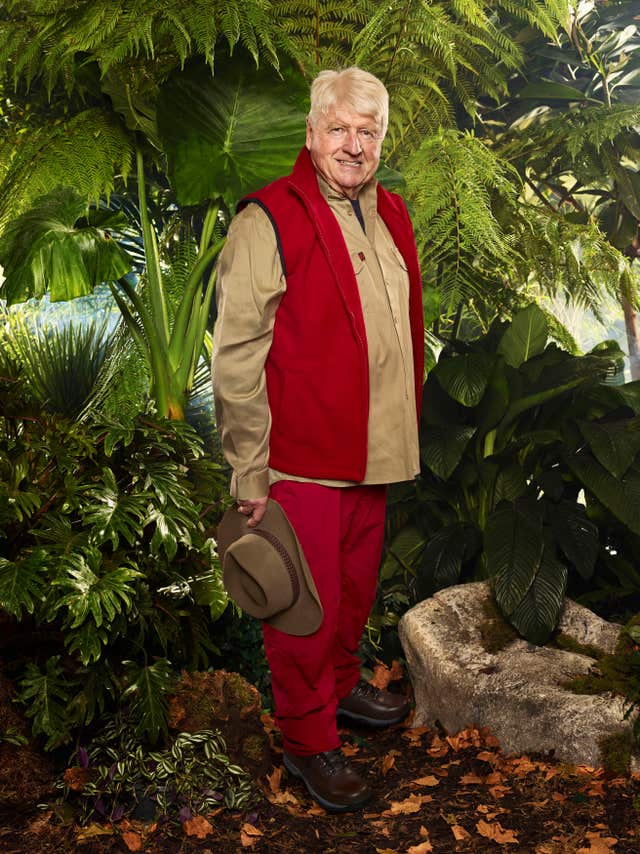 Dugdale's arrival could make for an interesting political dynamic in the jungle as she joins former Conservative MEP Stanley Johnson – father of Foreign Secretary Boris Johnson.
But Johnson has so far avoided entering serious political discussion, brushing aside the subject of Brexit in Monday night's episode.
Barely two days into the series, there has also been drama surrounding jungle hopeful Rebekah Vardy, wife of footballer Jamie Vardy, who was reportedly spared from a round of stomach-churning bushtucker trials due to a shellfish allergy.
Viewers questioned why she was prevented from taking part in the Flushed Out challenge, which involved a tank full of aquatic wildlife.
Vardy's close friend Nicola McLean told The Sun newspaper: "Becky is allergic to shellfish.
"Obviously they are conscious of campmates' health, so they allergy test you and I know she has come back allergic to shellfish, so they won't let her do any fish-based activity."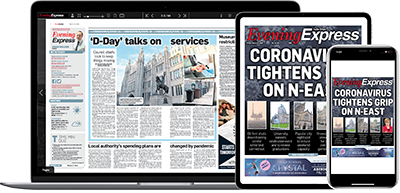 Help support quality local journalism … become a digital subscriber to the Evening Express
For as little as £5.99 a month you can access all of our content, including Premium articles.
Subscribe