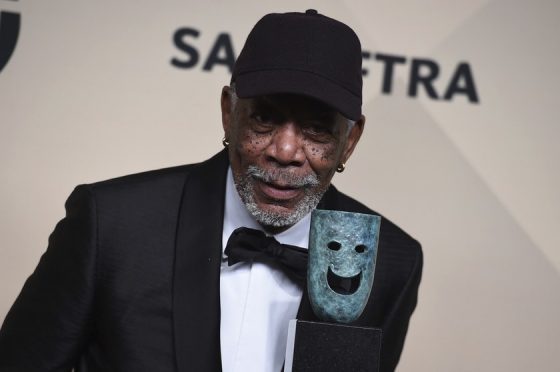 Morgan Freeman said he was receiving "a place in history" as he was honoured with a life achievement award at the Screen Actors Guild Awards.
He was presented with the gong by actress Rita Moreno, who previously received the award from Freeman.
The 80-year-old, accepting the award in a tuxedo and a black baseball cap, was encouraged by Moreno to lift the head wear so the audience could see his face.
Afterwards he said: "These moments in one's life usually will call for an entire litany of thank yous.
"I can't do that because I don't know all of your names, so I won't try."
But Freeman did thank his family and his business partner, before adding: "This is beyond an honour, this is a place in history."
Backstage, the Shawshank Redemption star said he believed the most important part of his job was "truth".
He added: "Find it and tell it. Most screenplays you get, they are telling the story and inside the story is truth of being.
"That is what you have to find and do."