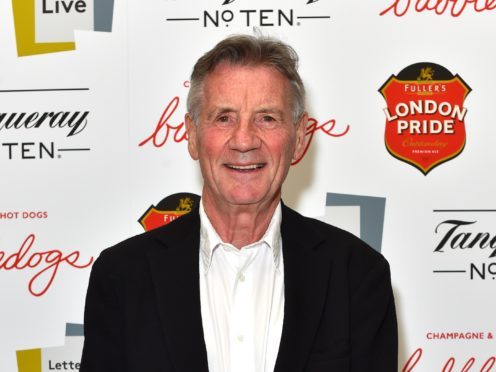 Michael Palin has said that some of the people he met in North Korea have never heard of the Queen.
Palin travelled to the secretive nation for a new Channel 5 documentary, and he said that although he had "anxieties" about going there, he did not hesitate in making the decision to go.
Speaking at the Edinburgh TV Festival, the actor and documentary-maker told of his experiences in the Democratic People's Republic of Korea (DPRK), including the general lack of knowledge about the rest of the world from its citizens.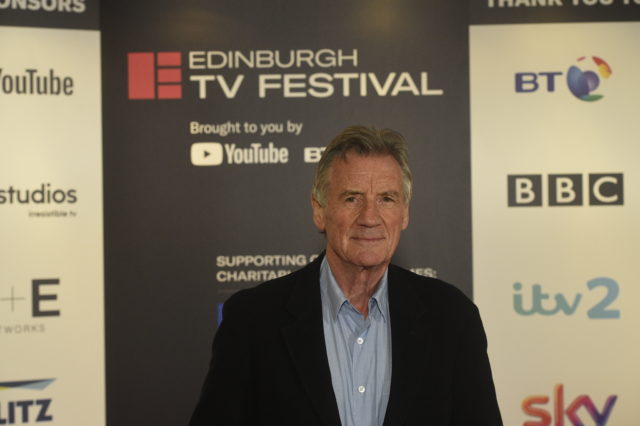 Palin said the guide who accompanied him while filming had never heard of his comedy troupe Monty Python, and that a group of schoolchildren he had visited were unaware of the Queen.
He said: "We had brought along some Python clips, including the fish-slapping dance. It's one of those things where, you either have a sense of humour or you don't.
"You don't have to know the language, you just look at two grown men hitting each other with fish and falling in a canal. And we played it and [the guide] looked at it, and she just cracked up, she really laughed, she really gets the idea of it."
Edith Bowman, who was interviewing Palin on stage, said: "It's so weird to think of people not knowing Monty Python, but she didn't know who the Queen was either, right?"
"No, I did ask her," he said.
He added: "When I said to the class [of schoolchildren] 'I'm from Britain, do you know the capital?' and someone said London. [I said] 'Do you know anybody from England, from Britain? The Queen?' 'No'.
"That was interesting, that limitation."
Palin told of a moment when, away from the minders that accompanied him and his crew throughout North Korea, his guide confessed to him that she had read works by Shakespeare, Jane Austen and Wordsworth.
"They don't really know much about the rest of the world," Palin said.
"They have their own internet system, you can't make calls out or connect with the rest of the world, it's an enclosed world."
Palin said he wanted to make the documentary because he is "interested in countries which seem to be demonised from the outside, I want to see what's behind the headlines, what the people are like, they're not necessarily to blame for the politics."
But he did admit to some trepidation about going, and that his wife had her own reservations.
"It's the first of all the countries that I've gone to that my wife actually baulked at," Palin said.
"She's usually OK with me going on very long journeys."
Palin, who has visited a number of locations for TV documentaries, including the Himalayas, Brazil and the Sahara in Africa, said that although he knew immediately he wanted to go to North Korea, he did have feelings of anxiety.
He said: "I was incredibly nervous and apprehensive even though there's a feeling of rapprochement. But you didn't know if something would happen, if your papers would go through, if somebody would fire a missile.
"Anxieties about us being hostages did go through my head."
In the programme, Palin encounters a bizarre music that plays throughout North Korea's capital Pyongyang in the morning, and he remarked on the strange lack of noise, the lack of silence and the rush of a city.
He told the Edinburgh TV Festival audience: "It was quite alarming. It wasn't a noisy, brash noise.
"I couldn't pin down where it was coming from, it was a suffusion of sound, it was like the whole city was vibrating with this sound. It didn't sound like what it turned out to be, a patriotic song."
Palin said the music was played "to encourage people to get to work or whatever, to start the day".
"Everything is to do with the Kim family, the ancestors, the feeling that they are with you all of the time, they are viscerally just part of you – 'we own you, and this is the music'."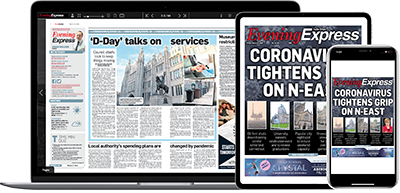 Help support quality local journalism … become a digital subscriber to the Evening Express
For as little as £5.99 a month you can access all of our content, including Premium articles.
Subscribe