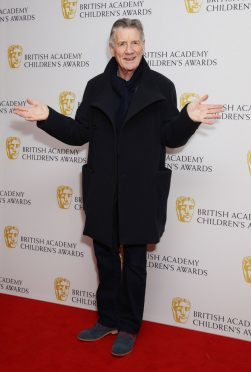 Michael Palin has bad news for Monty Python fans – there is no prospect of any kind of reunion.
The troupe – Terry Jones, Eric Idle, Terry Gilliam, John Cleese and Palin – reunited for Monty Python Live (Mostly) in 2014.
Jones has since been diagnosed with a rare form of dementia.
Palin said the stars felt that 10 shows were enough.
He said: "It came to a point where certain people needed large amounts of money fairly quickly.
"And within, I should think, about sort of five and a half seconds, we'd all agreed. Having been disagreeing for the last, sort of, 15 years!"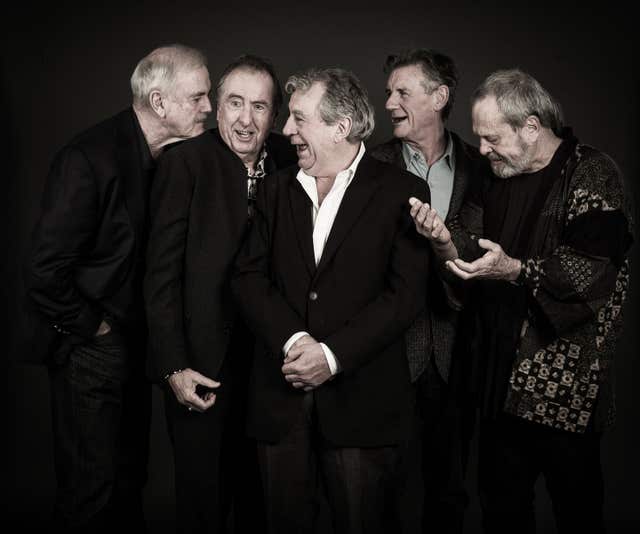 But he tells BBC2 documentary A Life On Screen: "I think 10 shows was exactly enough. Towards the end of about show eight, well earlier for some people, there was a feeling that perhaps we'd done enough.
"We'd be hopeless at going around the world doing the same show all the time. It might have been a good way of making money but honestly, we'd have got bored stiff!"
He says of the future: "All I want to do is continue doing new stuff. The past is great but the future is more interesting to me at the moment."
The documentary also features Cleese, who says: "Sometimes he (Palin) can be annoyingly conciliatory. Sometimes you want him to stand up for a point of view.
"I always used to say he could have tea with Hitler and Stalin and they'd both come away with the impression he was on their side! He's immensely agreeable."
Palin talks about the controversy sparked by Life Of Brian, saying: "I knew that some people, whatever you said or felt, would be upset just by having Monty Python and Jesus mentioned in the same film.
"Because some people can't see comedy as helping you understand things better… They see comedy definitely as something which is essentially destructive, and I just don't see that. I think quite the opposite."
Michael Palin – A Life On Screen airs today (Sunday) at 9pm on BBC2.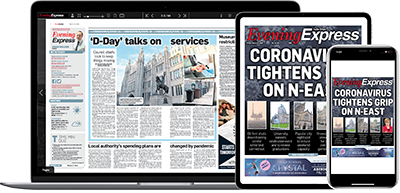 Help support quality local journalism … become a digital subscriber to the Evening Express
For as little as £5.99 a month you can access all of our content, including Premium articles.
Subscribe