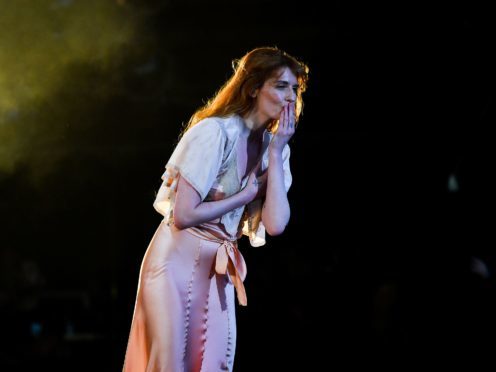 This year's shortlist for the Mercury Music Prize has been unveiled.
Here is what our music reviewers thought of the nominated albums:
Arctic Monkeys – Tranquility Base Hotel And Casino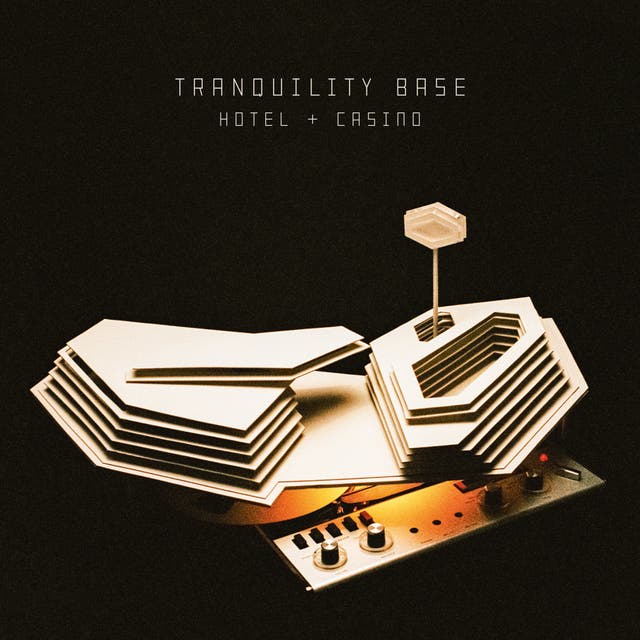 As far as opening lines go: "I just wanted to be one of The Strokes, now look, at the mess you made me make" is quite a statement. Welcome to Arctic Monkeys' concept album.
In his most spectacular lyrics yet, Alex Turner gives the grand tour around a seedy, 1970s-era hotel in space. Arctic Monkeys are the house band as we meet the vain guests staying there.
Four Out Of Five is set on its rooftop restaurant where Turner seems to mock Tripadvisor reviews and lament about gentrification on the moon.
In one of his more unsubtle references, Turner sings "the leader of the free world reminds you of a wrestler wearing tight golden trunks".
This album is a total departure from AM's slick blend of R&B hooks and fuzzy guitars. Whilst it is a lyrical puzzle, musically it is all inclusive.
Turner's grandiose prose is darkly crooned like Nick Cave over piano-led tracks. Subtle bass grooves and sinister electric organ create the ambience of a creepy hotel reception.
There is a genius at work. Do not disturb.
Rating: 7/10
(Review by Andrew Arthur)
Florence and the Machine- High as Hope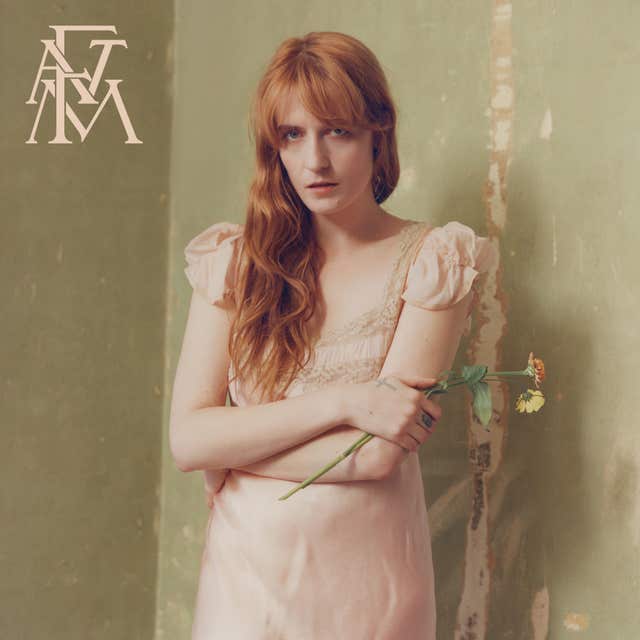 The combination of familiarity and inventiveness in a new album from Florence Welch and her trusty Machine is one of the greatest joys of modern music.
Everything is always just so, but never mundane. The style – ethereal yet rocky, powerful yet subtle – remains resolute, but also progresses with each album.
This fourth record is up there with its predecessors. Every song is bursting with intimate honesty and love and care, each a standalone example of brilliance.
Welch lays herself bare on High As Hope, singing about her battle with an eating disorder on Hunger (At 17, I used to starve myself/I thought that love was a kind of emptiness) and her days of partying hard in South London Forever, where she sings about being "young and dumb and stumbling in the street".
There is a climactic highlight in Big God, a rich, love-laden, chunky effort that reverberates through your head and heart, and sounds like an audition for a James Bond theme tune.
There is not one weak moment on High As Hope, which only begs the question: can Welch and co keep up this momentum with a fifth album? The answer is most certainly a yes.
9/10
(Review by Lucy Mapstone)
Jorja Smith – Lost and Found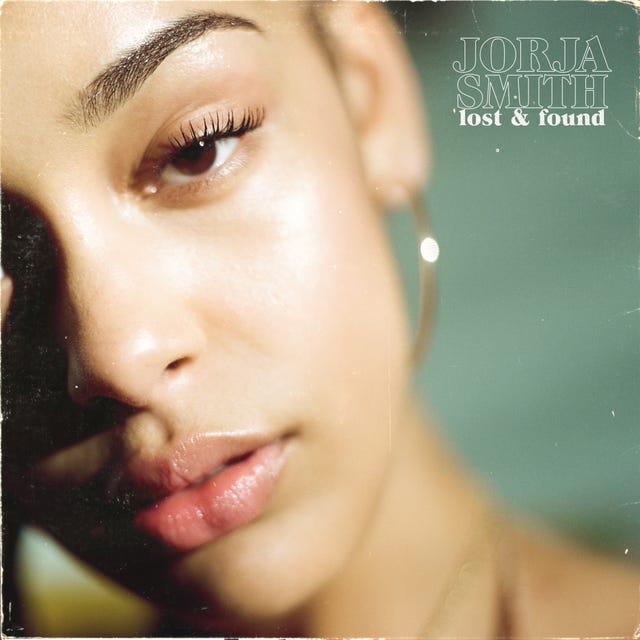 "Yeah, like that," Jorja Smith instructs her studio engineers at the opening of Lost & Found. "Sounds cool."
That calm assurance and Smith's rich, soulful voice show an artist who, despite being just 20 and on her debut album, has honed her craft over multiple singles and collaborations with the likes of Drake and Stormzy – even if the childish giggle at the end of Teenage Fantasy is a reminder of her tender age.
Smith, who won the Critics' Choice Award at this year's Brits, featured on last year's Artists For Grenfell charity single and her political conscience brings out the best in her.
Her 2016 debut single Blue Lights, a Dizzee Rascal-sampling take on police persecution of people with colour, is perhaps even more distressingly relevant since its original release – all the more so in America, where she performed the song for Jimmy Kimmel on her late-night TV debut.
It remains a standout here and is followed up by Lifeboats (Freestyle), a powerful attack on greed culture and the chasm between rich and poor.
7/10
(Review by Tom White)
Nadine Shah – Holiday Destination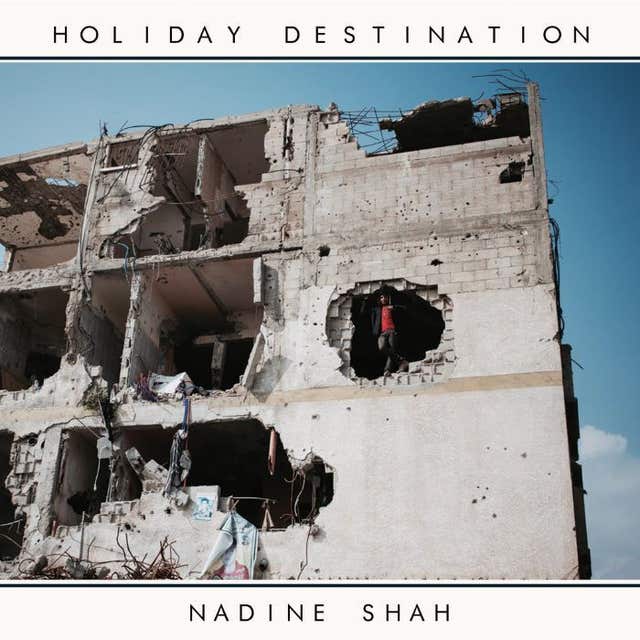 "The bad guys are winning" declares Nadine Shah on the title track of her third album. The Tyneside-born singer pulls no punches with this rousing, energetic record which covers the refugee crisis, Donald Trump, nationalism, mental health and the Syrian civil war.
A call for arms leads the way on Holiday Destination while Yes Men gives Shah's vocals the chance to explore their depth as she offers a blunt take of the mainstream media.
Shah thinks globally throughout but stops to reflect on a personal milestone in 2016 as she turned 30 against a backdrop of President Trump and Brexit.
The emotionally-charged Mother Fighter zooms in on a Syrian woman, Ragda, to whom Shah reached out after watching her in the documentary A Syrian Love Story.
PJ Harvey, Anohni and Warpaint are a few artists who come to mind but comparisons should take a back seat when a record sounds this good.
9/10
(Review by Joe Nerssessian)
Noel Gallagher's High Flying Birds – Who Built the Moon?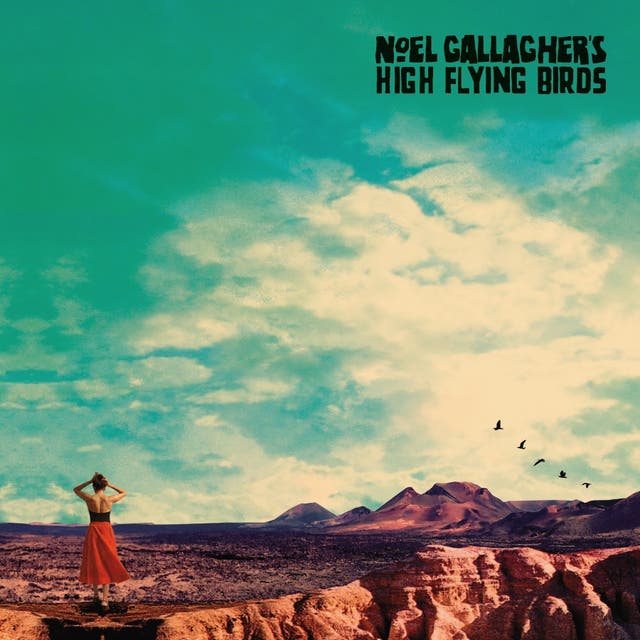 A popular theory has it that culture operates on a 20-year repetitive cycle, and in the case of Sleeper and Shed Seven hoiking their mid-table Britpop wares on the road recently, it rings true.
Noel Gallagher's Oasis annihilated sales records in late 1997 with their LP Be Here Now, as his beloved Manchester City were free-falling towards the third division.
Yet flash forward two decades and City are English football's stylish standard-bearers and Gallagher has sunk a division or two from rock's Premier League since a brutal burning of brotherly bridges.
On Who Built The Moon?, Noel and his High Flying Birds launch with Fort Knox, a hotpot of swirling Mancunian melody and everyman "Got to get yourself together" chant.
The single Holy Mountain bears glam-rock charm, She Taught Me How To Fly might have been touched by the hand of Hooky, and Gallagher strives throughout to present a playful, inventive self.
David Holmes twiddles the knobs, Paul Weller and Johnny Marr make obligatory cameos, and the end product is not nearly as faded 1990s rockstar as seemed inevitable.
6/10
(Review by John Skilbeck)
Sons of Kemet – Your Queen is a Reptile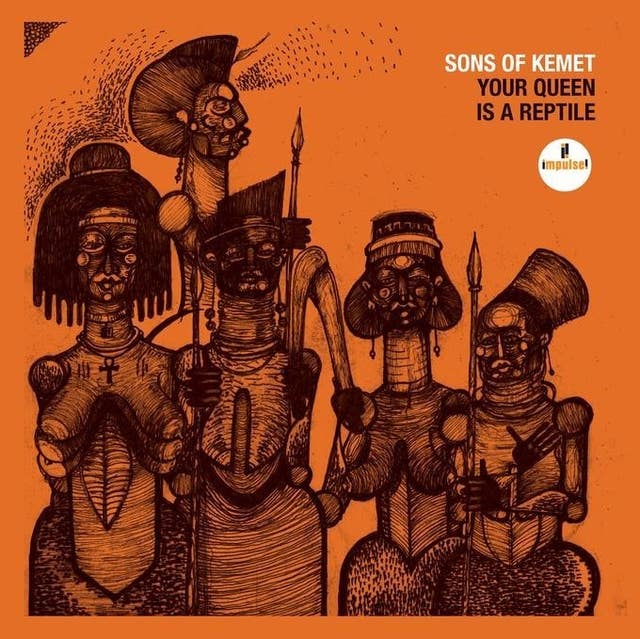 Mercury-nominated saxophonist Shabaka Hutchings and his band Sons Of Kemet are used to acclaim, and while their latest record may be their first on a major label, make no mistake: there's no compromise here.
This is bristling, unapologetic jazz with a punk attitude, drawing in dub, reggae, Dixieland, Afropunk and spoken word on its way.
And like the legends of the impulse! imprint in years past (Coltrane, Rollins and Mingus to name just a few), the four-piece manages to be both radical and uncompromising, yet perfectly in step with its time.
Every track on Your Queen Is A Reptile rejects Britain's monarch and celebrates an alternative Queen drawn from black history – figures as diverse in time and place as Harriet Tubman, Yaa Asantewaa and Baroness Lawrence, but all who, in Hutchings' words, "led by action, by example" and "made bright futures out of cruel and unfair pasts".
British jazz at large may be at its most nascent period in decades, and with a record this thrillingly vital, Sons Of Kemet look to have pushed themselves to the crest of that new wave.
9/10
(Review by Stephen Jones)
Wolf Alice – Visions of a life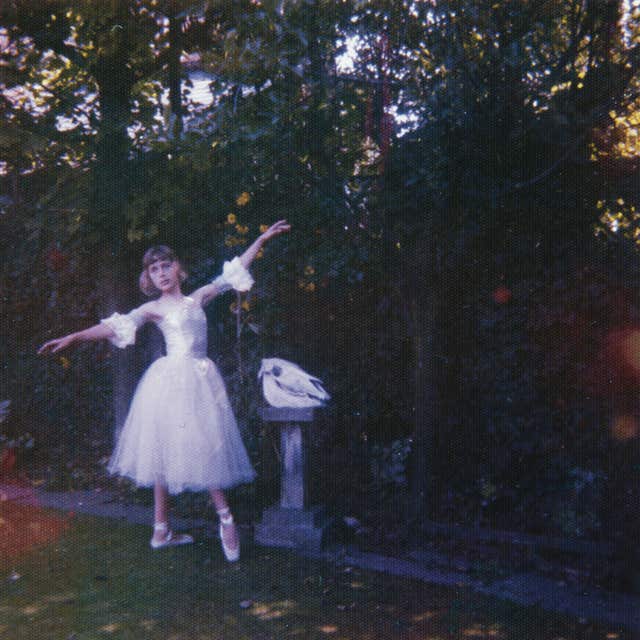 The London four-piece return drawing from the same varied indie-rock palette as their 2015 breakthrough, but dig below the surface and lyrically, Visions Of A Life takes a more personal, soul-baring approach.
Don't Delete The Kisses makes clear that Ellie Rowsell's love is not, in fact, cool, as she reverts to clumsy lovestruck teenager mode.
Elsewhere, there is a vulnerability and depth on show on Sky Musings – detailing a panic attack on a night-time flight – and St Purple & Green, inspired by Rowsell's grandmother.
Fans of the punk energy of You're A Germ, meanwhile, are advised to check out the title track and the far-from-cryptically-titled Yuk Foo.
7/10
(Review by Tom White)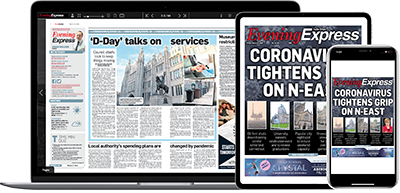 Help support quality local journalism … become a digital subscriber to the Evening Express
For as little as £5.99 a month you can access all of our content, including Premium articles.
Subscribe