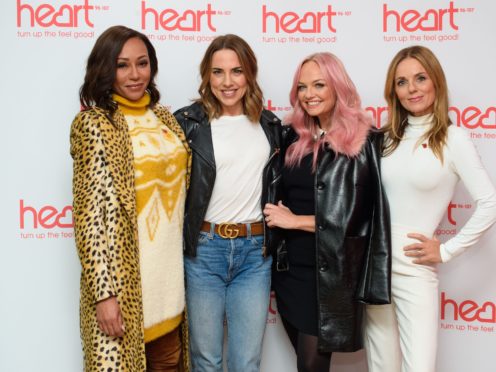 Mel B has shared a throwback photo of the Spice Girls early in their career, saying they "never gave up" on their dream.
The image posted on Instagram shows the five fresh-faced bandmates posing in a doorway.
"Ahhhh My girls the @spicegirls!!" said the singer, 43.
"All we wanted was for someone to believe in us the Spice Girls coz we all knew we had what it took and much much more – we just needed that door to open to spread out our message we waited with such ambition and never gave up, plus we had each other.
"Girl Power is all about being there for each other in the tough times as well as the amazing times."
The Spice Girls are reuniting for a comeback tour next year, minus Victoria Beckham.