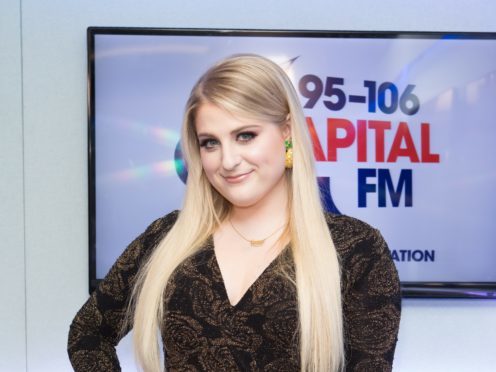 US pop star Meghan Trainor has said she expects more revelations to be made public as part of the Time's Up movement, particularly in the music industry.
The singer-songwriter's latest single, No Excuses, was partly-inspired by the anti-sexual harassment campaign – and while she has not suffered anything specifically herself, Trainor said she had heard "nightmare stories" from the world of music.
While Hollywood has been rocked by an avalanche of allegations against some of its biggest names, the music industry has somewhat escaped the same levels of scrutiny – although both the Grammy and Brit Awards did acknowledge the movement.
"I can only imagine the stories that haven't been told," Trainor said.
"It's everywhere, and if it feels like it's more in the movie business that's because it hasn't come out in the music industry yet."
The 24-year-old said "growing up in the industry" she had met a lot of older people who grew up in a different environment than herself.
"I haven't been disrespected in that way or gone through anything like that fortunately, but I understand why talking to an older generation of like 'uh things are different for you aren't they'," she added.
Asked how the music industry could be ready for revelations, she replied: "It's when they (alleged victims) are ready to talk about it."
Trainor also addressed the mass school walkout in the US on Wednesday, which saw thousands of students leave their classrooms to call for gun control.
"I am so proud. I love it. I saw it all over social media, gun control has got to happen. It's so sad, because it's so real, it's still happening all the time," she said.
Trainor's upcoming album, billed for release this year, features her father and she said she found it "weird" having him around as she recorded certain songs.
"One song is called Good Morning and it's 'I don't need coffee, I just need your sweet loving in the morning'.
"So it's kind of weird that my dad is on that song, but we all got over that and I don't say anything dirty," she said.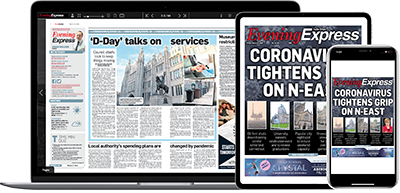 Help support quality local journalism … become a digital subscriber to the Evening Express
For as little as £5.99 a month you can access all of our content, including Premium articles.
Subscribe