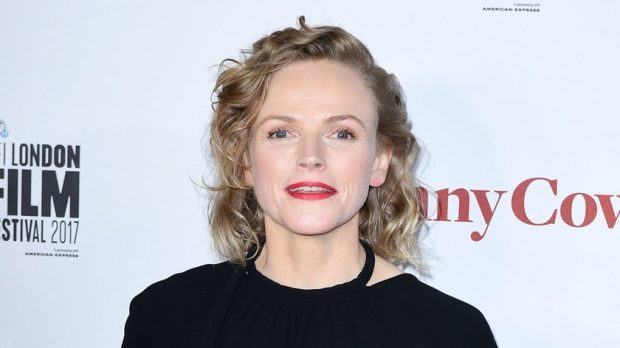 Maxine Peake has said the claim that women are not funny began because men were "frightened".
The myth, famously voiced by writer Christopher Hitchens in a Vanity Fair article headlined Why Women Aren't Funny, is "absolutely ridiculous," the actress said.
Arriving at the premiere of her new film Funny Cow at the BFI London Film Festival, about a female comic trying to break into the industry in the working men's clubs of a northern town in the 1970s, Peake told the Press Association: "The funniest people I know are women, they all are.
"We are just not given a chance, I think men are frightened. It's not all men, I don't want to make a sweeping statement, but there is this myth that goes around that women aren't funny and that is what the writer wanted to tackle, and show that isn't the case."
Comedian John Bishop, who has a cameo in the film, added: "I think it's out of fashion (to say women aren't funny), because you're either funny or you're not.
"When you work on the comedy circuit you walk on stage and that's it.
"Once you walk on people go 'right that's a man, that's a black man, a white man or it's a bald man or a woman in a dress or a woman in jeans' and after that it's gone and you're either funny or you're not funny and you have a minute to prove that.
"Audiences have well got over it but you have to look at the time this film is set in and Maxine's character was really breaking down barriers."
Peake revealed she actually dreamed of a career in stand-up comedy before she turned her hand to acting.
She said: "It is something that I initially wanted to do. When I was younger I thought 'That's it, I want to be a stand-up' and then I got older and thought 'not on your nelly, that just looks absolutely petrifying'.
"You've got to have so much admiration for people who do stand-up but it was great to be able to delve in and pretend that is what my life choice was and that is the beauty of this job that you get to have the experiences you might not have the guts to do."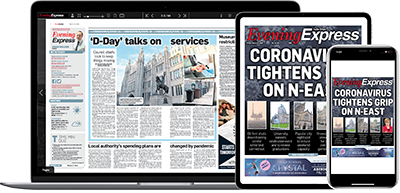 Help support quality local journalism … become a digital subscriber to the Evening Express
For as little as £5.99 a month you can access all of our content, including Premium articles.
Subscribe