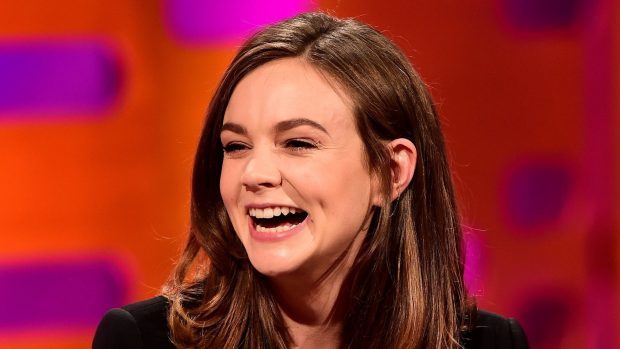 Oscar-tipped movies starring Matt Damon, Annette Bening, Joaquin Phoenix and Carey Mulligan are all part of the line-up for the BFI London Film Festival, where projects that highlight social issues will take centre stage.
Damon will star as a man keen to shrink himself to pocket-size to help limit humanity's footprint on the world in Alexander Payne's new film Downsizing, which debuted to rapturous reviews at the Venice Film Festival.
Mulligan stars opposite Straight Outta Compton's Jason Mitchell and singer Mary J Blige in Mudbound, about a friendship between two Second World War veterans which ignites racial tension in the Deep South.
Bening will come to the festival with co-star Jamie Bell for the premiere of Film Stars Don't Die In Liverpool, a biopic of silent movie star Gloria Grahame, while Phoenix will visit the capital to unveil You Were Never Really Here, directed by British filmmaker Lynne Ramsay, which bagged both Phoenix and Ramsay prizes at the Cannes film festival.
Nicole Kidman will return to the festival with her film The Killing Of A Sacred Deer, which reunites her with The Beguiled co-star Colin Farrell for a macabre morality tale while Dustin Hoffman stars opposite Adam Sandler and Emma Thompson in family comedy The Meyerowtiz Stories (New And Selected).
It has already been announced that Andy Serkis's directorial debut Breathe, starring Andrew Garfield and Claire Foy, will open the festival, while Martin McDonagh's Three Billboards Outside Ebbing, Missouri will be the closing night gala.
Battle Of The Sexes, about the tennis match between Billie Jean King and Bobby Riggs and starring Emma Stone and Steve Carell, will be the American Express Gala.
Other films tipped for awards success and set to premiere at the festival include queer awakening story Call Me By Your Name, starring Armie Hammer and Timothee Chalalmet and documentary The Final Year, about the last year of the Obama administration.
The festival will also see the unveiling of the big screen adaptations of Ian McEwan's short novel On Chesil Beach, starring Saoirse Ronan, and of RC Sheriff's play Journey's End, starring Sam Claflin and Toby Jones and Paul Bettany.
Boyhood director Richard Linklater will premiere his new film Last Flag Flying, alongside star Bryan Cranston, as will Guillermo del Toro, who will debut his The Shape Of Water, starring Sally Hawkins and Michael Shannon.
David Fincher will come to the festival to show off the first two episodes of his Netflix drama Mindhunter, about the hunt for serial killer Son of Sam, and to take part in a screen talk.
Some 242 feature films will screen at the festival, including 38 British features from directors such as Clio Barnard, Dominic Cooke and Sally Potter.
Clare Stewart, director of the festival, told the Press Association: "We are committed to that kind of volume of British films and we are screening a lot more world premieres of British films this year.
"We have seen a really significant year I think in terms of documentary production and fiction production."
Stewart added that certain topics and themes were prominent in the films being considered, saying "one of the things that was very prominent in this year's overall process was this presence of films about social division and immigration."
She added: "We are working in a scenario where the filmmakers, either creatively or in a documentation view are reflecting what is happening in the world, socially, economically, politically so I feel like it's very important to talk about that as being one of the things that is coming through."
The BFI London Film Festival runs from October 4-15.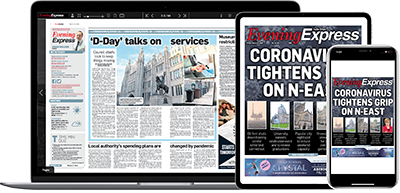 Help support quality local journalism … become a digital subscriber to the Evening Express
For as little as £5.99 a month you can access all of our content, including Premium articles.
Subscribe