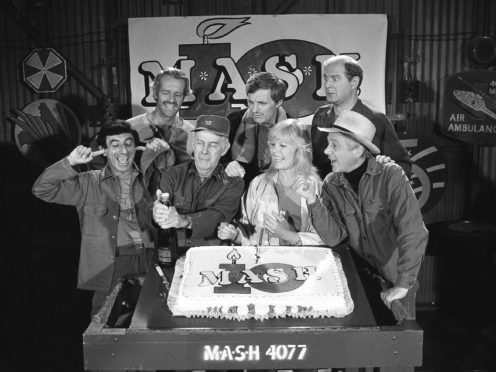 David Ogden Stiers, a prolific actor best known for playing a surgeon on television series MASH, has died at the age of 75.
The actor's agent Mitchell Stubbs confirmed in an email on Saturday night that Stiers had died after battling bladder cancer. No additional details were provided.
In addition to playing the pompous Major Charles Winchester III on MASH, beginning in its sixth season, Stiers also did voice acting in several Disney films.
He voiced the character of Cogsworth in the 1991 film Beauty and the Beast and played characters in Lilo & Stitch and Pocahontas.
He was also the voice of an announcer in George Lucas' 1971 feature directorial debut, THX 1138.
Stiers received two Emmy nominations for his work on MASH.
He had more than 150 film and television credits.