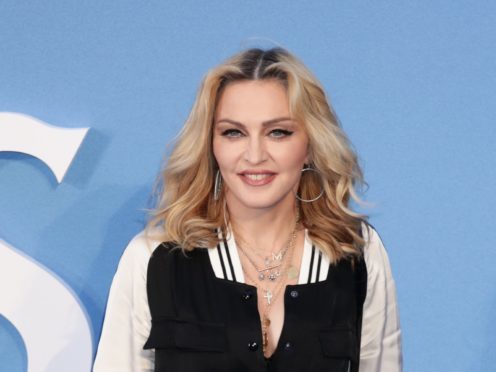 Madonna wished herself a happy Father's Day, describing herself with the hashtag "#momdad".
The Queen of Pop, 59, posted a photo of herself with furry animal ears on Instagram, and asked: "Do I look like a Dad here?
"Wishing myself a Happy Father's Day! #momdad."
The singer, who is not married, has a brood of six children – biological son Rocco and daughter Lourdes, and adopted children David, Mercy, and twins Stella and Estere.
Madonna also marked the day with a heartfelt tribute to her own father, Silvio Ciccone.
"This Man Tho……….Silvio Ciccone!!" she wrote.
"Happy Father's Day to you and all the Dads who really show up! You know who you are #present!"
A host of celebrities paid tribute to their dads on social media to mark the special day.
Victoria Beckham described husband David as the "best daddy" as she shared a photograph of the former footballer sitting on a car alongside sons Cruz and Romeo and daughter Harper.
Missing from the picture was son Brooklyn, who is at university in New York.
She wrote: "I think they love him x Truly the best daddy @davidbeckham x missing u @brooklynbeckham x."
In another post, she shared a picture of her husband surrounded by cards and presents and holding a mug emblazoned with the word "Daddy".
She captioned it: "Happy Father's Day @davidbeckham to the best daddy in the world!!! X We all love u so much!!! x so many kisses from us all x."
Simon Thomas shared a touching image of himself cuddling his son Ethan in the water.
The TV presenter's wife Gemma died in November 2017, just three days after being diagnosed with acute myeloid leukaemia, a type of blood cancer that affects the bone marrow.
Thomas wrote: "Chaps – Happy Fathers Day.
"Keep doing the most important job in the world with grace, love & humour.
"But my heart goes out to those for whom today is a tough tough day, a reminder of the dad you've lost and miss beyond words. I hope amidst that pain you can smile as you remember."
Holly Willoughby posted a picture of herself and her father on Instagram, saying he was a "bundle of pure joy".
The presenter also posted a sweet image of her husband Dan Baldwin with their three children on a beach, writing: "Happy Father's Day baby… they love you… I love you… totally blessed."
Hugh Jackman shared a picture of himself with his father, saying he was the man "who taught me to show respect for others, for education, for being led by your passions".
"Who taught me to never stop growing and learning, to work hard and realise that preparation is the bedrock for success," he continued.
"And above all to find purpose beyond oneself."
Stella McCartney shared an old picture of herself with her father Sir Paul McCartney, saying it "blows me away to have a dad this kick ass".
"A human that changed the world…" she tweeted.
"I love you dad… x Stelly."
TV star Declan Donnelly, who is expecting his first child with wife Ali Astall, wrote: "Happy Father's Day to all the Dads out there to all the Dads that have passed and of course, all of the Dads to be! Have a great day. D x"
Action star Jean Claude Van Damme shared a video message to his father from behind the wheel of his car.
He said: "Hey Papa, how are you? Happy Father's Day and happy Father's Day to all the dads around the world.
"Dad I love you, I'm having a good time, I'm driving here.
"Just came back from the gym and I'm on my way home, I will talk to you soon.
"Love you. Love everybody."
Hollywood star Gwyneth Paltrow shared a snap of her ex Chris Martin with their children Apple and Moses and wrote: "Happy Father's Day cajm, you are a ray of sunshine."
She also shared a picture of her new partner Brad Falchuk, saying: "Happy Father's Day @bradfalchuk You are extraordinary."
Comedian Johnny Vegas shared a poem he wrote about the loss of his father.
He tweeted: "Wrote this on the anniversary of my dear Dad's passing.
"Think it's time to share it now. Not for platitudes, just because if anyone else is in this space, time does heal, their smile gradually gives you strength, their qualities live on in you x."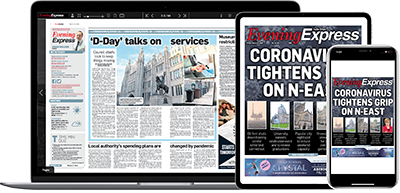 Help support quality local journalism … become a digital subscriber to the Evening Express
For as little as £5.99 a month you can access all of our content, including Premium articles.
Subscribe