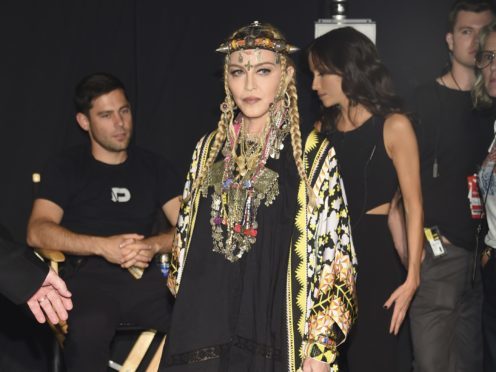 Madonna has fired back in response to the backlash she received following her speech about Aretha Franklin at the MTV Video Music Awards, saying that it was not intended to be a tribute in the first place.
The pop singer took to the stage at the event and talked about the Queen of Soul, who died last week, sharing a memory about her own rise to fame and how Franklin had helped her, inadvertently.
But her homage was not well-received, and she was widely criticised for talking about herself and barely referencing Franklin.
Madonna posted on Instagram: "Just to clarify: I was asked to present video of the year by MTV! And then they asked me to share any anecdotes I had in my career connected to Aretha Franklin!
"I shared a part of my journey and thanked Aretha for inspiring me along the way.
"I did not intend to do a tribute to her! That would be impossible in 2 minutes with all the noise and tinsel of an award show. I could never do her justice in this context or environment."
Madonna added: "Unfortunately most people have short attention spans, and are so quick to judge. I love Aretha! R.E.S.P.E.C.T."
Madonna also shared her love for singer Camila Cabello, who she awarded the video of the year prize to, and added: "I LOVE my dress! AND. I love-L O V E!! and there is nothing anyone can say or do that will change that. #vmas #postivevibes."
At the ceremony, Madonna had told the audience how Franklin "changed the course of my life", revealing that it was a performance of one of her songs that helped to launch her own career.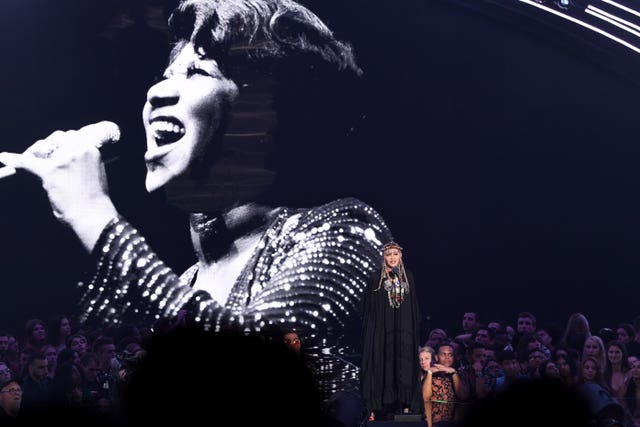 Telling her story, Madonna said she was living in Detroit with "35 dollars in my pocket" and being repeatedly rejected from auditions for "not being pretty enough".
Then, during an audition as a backing dancer for a French disco performer, she decided to sing Franklin's (You Make Me Feel Like) A Natural Woman.
She concluded: "You are probably all wondering why I am telling you this story. None of this would have happened without our lady of soul.
"She led me where I am today. I want to thank you, Aretha, for empowering all of us. Our R-E-S-P-E-C-T. Love live the queen."
A clip of Franklin singing I Say A Little Prayer was shown to the audience.
However, many watching the show thought Madonna's message was too focused on herself.
American TV presenter Charlamagne Tha God tweeted: "How the #VMA's close with Queen Aretha's 'Respect' after giving us the whitest performance of the night with Post Malone and Aerosmith??? I wasn't ready for the transition…"
Alicia Garza, an activist and writer who co-founded the Black Lives Matter movement, tweeted: "Whoever at the #VMAs let Madonna get on stage and give a tribute to @ArethaFranklin or whatever that was really should be out of a job right about… now.
"I mean there was LEVELS to that. An entire boom could be written about the LEVELS to this. Whiteness has NO SHAME. #VMAs."
Garza added: "I need some sage. They just whited Aretha and she ain't even cold yet. I hope she sends a thunderbolt to strike this blasphemy down. #VMAs."
TV producer Elgin Charles wrote: "I hate that Madonna manages to make EVERYTHING about herself – even when speaking on behalf of our luminaries. #VMAs."
He added: "Aretha was deserving of a better "tribute" than that @MTV. #VMAs."
Many others commented across social media, sharing their distaste for the appearance, with one writing that Madonna gave a "very moving tribute to herself".
Franklin died aged 76 last week at her home in Detroit, Michigan, following a battle with cancer.