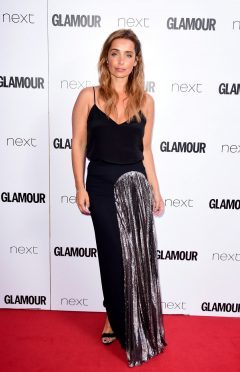 Former Strictly Come Dancing star Louise Redknapp delighted fans with a revival of her 2000 hit 2 Faced on live television.
The singer appeared on the dance contest's spin-off show It Takes Two on Thursday, a year after she took part in the series final with partner Kevin Clifton.
She concluded the show with a special performance, taking viewers back to her glory days on the 1990s pop scene.
One commented on Twitter: "Nice surprise seeing @LouiseRedknapp performing an old classic on #ItTakesTwo. Great live performance #nostalgia #tbt."
Another quipped: "Lucky I accidentally stood on the Sky remote and it flicked to @bbcstrictly's #ittakestwo in time to see @LouiseRedknapp's still got it singing #2faced! Takes me back! What a voice. #louiserednap."
Tweeting the star directly, one person wrote: "I just wanted to say how much I enjoyed your performance on It Takes 2 tonight. Love that song and you've a lovely tone singing it. Hope to hear more from you in 2018 x."
"@LouiseRedknapp was superb tonight on @bbcstrictly loved the song and her voice was brilliant #ItTakesTwo," added another.
Another nostalgic fan posted: "Haven't heard Two Faced for ages! Still know every word. Loved @LouiseRedknapp on #ItTakesTwo."
One even petitioned: "Let's make 2 Faced by @LouiseRedknapp Christmas no. 1. Forgot how amazing that song is!! #StrictlyComeDancing #ItTakesTwo #XmasNo1."
The mother-of-two, 43, wished this year's four finalists good luck, but confessed that she would not be prepared to relive the finale herself.
"It's so nerve-racking," she told presenter Zoe Ball. "You feel so anxious, but it's important to enjoy it – the evening just went and I can't pull out moments from it because I was so nervous.
"I love watching (Strictly) but the thought of going through those nerves, standing on those stairs, was just… ugh."
:: The Strictly Come Dancing final will begin on BBC One at 6.30pm on Saturday.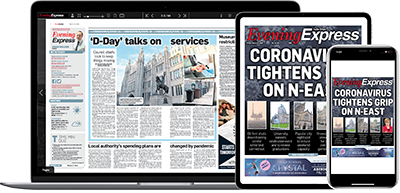 Help support quality local journalism … become a digital subscriber to the Evening Express
For as little as £5.99 a month you can access all of our content, including Premium articles.
Subscribe