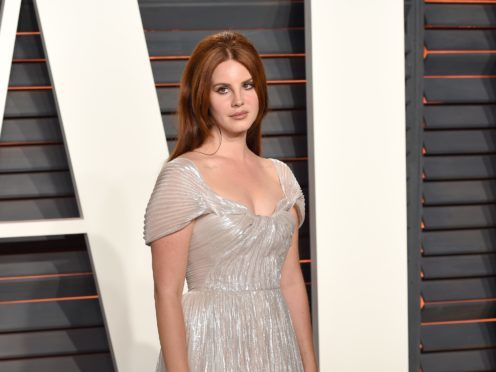 Lana Del Rey has said that her upcoming performance in Israel is "not a political statement", but that she understands the concern from her fans.
The American singer is scheduled to perform at the Meteor Festival on September 7, but has been urged to reconsider by boycott groups, who liken Israel's treatment of the Palestinian people to the old apartheid regime in South Africa.
Many artists have refused to play in Israel in opposition of its occupation of Palestine.
In a lengthy post on Twitter, Del Rey said she believes "music is universal and should be used to bring us together".
She said: "We signed on to the show w the intention that it would be performed for the kids there and my plan was for it to be done w a loving energy w a thematic emphasis on peace.
"If you don't agree with it I get it. I see both sides. But me and my band have been performing all over the world for months out of the years and close to 10 years now together."
The singer also criticised the US government in her message.
Del Rey said that although she has "deep sentiments over what is true or not true, right or wrong, I would like to remind you that performing in Tel Aviv is not a political statement or a commitment to the politics there just as singing here in California doesn't mean my views are in alignment w my current governments opinions or sometimes inhuman actions".
She added: "Or that I condone my own president who openly mocks disabled people at rallies (I'm not in anyway likening the gravity of certain travesties that have occurred in Israel to the current hardships we're facing here) I'm just stating that I'm a simple singer, I'm doing my best to navigate the waters of the constant tumultuous hardships in the war-torn countries all over the world that I travel through monthly."
Following her post, the Palestinian Campaign for the Academic and Cultural Boycott of Israel tweeted: "@LanaDelRey We urge you to reconsider.
"We doubt that you would have played in apartheid South Africa; likewise, artists refuse to play in apartheid Israel.
"Please respect our nonviolent picket line, and cancel your Meteor performance."
Jewish Voice For Peace, an organisation dedicated to a US foreign policy based on peace, human rights and respect for international law, tweeted Del Rey: "The choice is yours @LanaDelRey we hope you will choose freedom, justice and equality. @PACBI @BDSmovement @BDSsouthafrica @PSCupdates #BDS Yes."
The cultural boycott of Israel is supported by the likes of director Ken Loach and Pink Floyd's Roger Waters, who both criticised Radiohead for playing there last year.
Other acts scheduled to perform at the Meteor Festival include ASAP Ferg, Mura Masa, Nina Kraviz and Pusha T.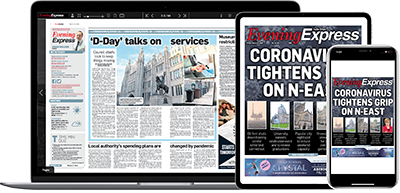 Help support quality local journalism … become a digital subscriber to the Evening Express
For as little as £5.99 a month you can access all of our content, including Premium articles.
Subscribe