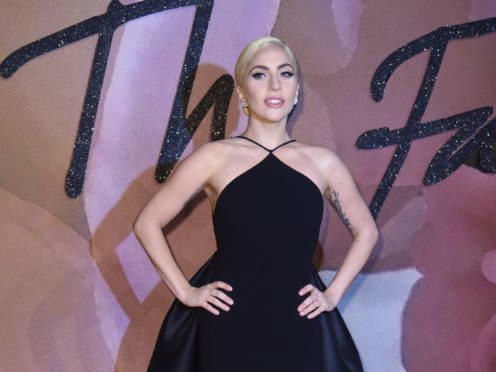 Lady Gaga says that revealing she had been raped as a teenager was like facing a "monster".
The 32-year-old singer has previously revealed how, aged 19, she was assaulted by a man 20 years older than her.
Now she has told Vogue magazine "it took years" to talk about it, saying: "No-one else knew. It was almost like I tried to erase it from my brain.
"And when it finally came out, it was like a big, ugly monster. And you have to face the monster to heal."
The singer and A Star Is Born actress suffers from PTSD because of the assault.
"I feel stunned. Or stunted," she said of the symptoms.
"You know that feeling when you're on a roller coaster and you're just about to go down the really steep slope? That fear and the drop in your stomach?
"My diaphragm seizes up. Then I have a hard time breathing, and my whole body goes into a spasm. And I begin to cry."
She said she feels like she has been "an advocate but also a shocked audience member, watching #MeToo happen".
The star added: "I'm still in disbelief. And I've never come forward and said who molested me, but I think every person has their own relationship with that kind of trauma."