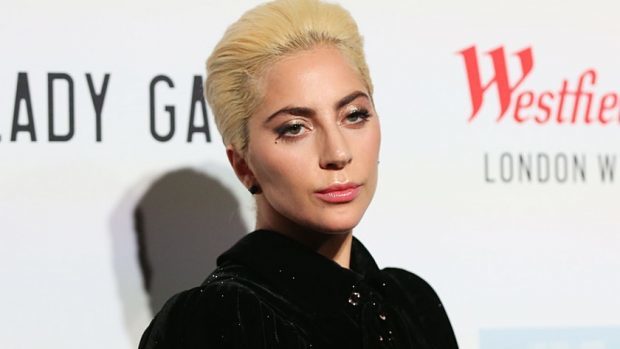 Lady Gaga has joined other celebrities in criticising Donald Trump after he slammed the mayor of Puerto Rico's capital city San Juan over claims of a slow US response to the storm-hit island.
Carmen Yulin Cruz had accused the Trump administration of "killing us with the inefficiency" after Hurricane Maria, and urged the president to "make sure somebody is in charge that is up to the task of saving lives".
Following her comments, Mr Trump reacted in a series of tweets, in which he said: "The Mayor of San Juan, who was very complimentary only a few days ago, has now been told by the Democrats that you must be nasty to Trump."
He added that it was "such poor leadership ability by the Mayor of San Juan" and that "they want everything to be done for them when it should be a community effort".
Pop star Lady Gaga wrote on Twitter: "I this it's clear where the 'poor leadership' lies @realDonaldTrump Puerto Rico is part of the United States. This is our responsibility."
She added: "Oh I see @realDonaldTrump you're not helping PR because of the electoral votes u need to be re-elected #Florida=29 #Texas=38 #PuertoRico=0."
Hollywood actor Chris Evans tweeted that he thought Mr Trump was being "narcissistic, defensive and insulting" in a post he called "A Trump Thread In A Time Of Crisis".
Evans added that the president had made "multiple references to himself in the third person".
Singer-songwriter John Legend retweeted one of Mr Trump's tweets and wrote: "Trump continues to dominate the shittiest president ever competition."
Actor Lin-Manuel Miranda, the creator of hit Broadway musical Hamilton, said: "You're going straight to hell, @realDonaldTrump.
"No long lines for you. Someone will say, 'Right this way, sir.' They'll clear a path."
Another tweet from Miranda, whose father is from Puerto Rico, saw him reference Mr Trump's attendance at his golf club in New Jersey.
He wrote: "She has been working 24/7. You have been GOLFING."
Mr Trump has pledged to spare no effort to help the US territory recover in the aftermath of the hurricane, and also tweeted that military personnel and first responders had done "an amazing job" despite having "no electric, roads, phones etc".
Mr Trump, who will visit the island on Tuesday, added that Puerto Rico "was totally destroyed" and "10,000 Federal workers now on the island are doing a fantastic job".
Earlier this week, Beyonce announced she would be donating proceeds from her new song – a version of Mi Gente with J Balvin and Willy William – to hurricane relief charities.
"I am donating my proceeds from this song to hurricane relief charities for Puerto Rico, Mexico and the other affected Caribbean islands. To help go to Beyonce.com/reliefefforts," Beyonce wrote on Instagram.
Singer Rihanna also urged Mr Trump to offer more help to the people of Puerto Rico, which has been coping with shortages of food, drinking water and electricity since Maria hit earlier in September.