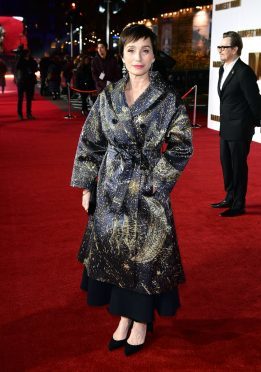 Kristin Scott Thomas has said she is "grinning from ear to ear" after picking up a Bafta nomination for her portrayal of Clementine Churchill.
The actress bagged a nod for her turn in Darkest Hour, in which she stars opposite Gary Oldman as Winston Churchill.
She told the Press Association: "I got a text and you see it in writing and from then on the phone hasn't stopped ringing.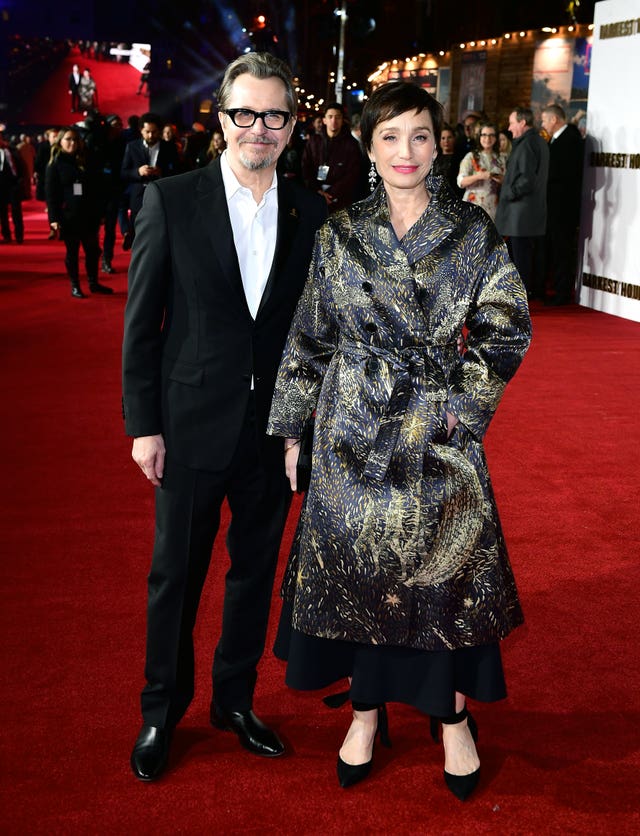 "It's just thrilling, it's so lovely to get a nomination for something that is really a small part of the film.
"It is lovely to bring Clementine into the spotlight. It couldn't be a better year to do that. She was the most extraordinary woman."
Scott Thomas is nominated in the best supporting actress category alongside Phantom Thread's Lesley Manville, Allison Janney for I, Tonya, Laurie Metcalfe for Lady Bird and Octavia Spencer for The Shape Of Water.
Of her fellow nominees, she said: "It's amazing to be part of the list, it's an incredible group of women and I can't believe my name is on it."
Oldman has scored a best actor nomination for his performance as the wartime prime minister, which already won him a Golden Globe.
Scott Thomas said: "We work very well in tandem and it as great to see Gary getting the deserved plaudits.
"He was really quite extraordinary in this film, he's physically unrecognisable but never drowned out by it, he's not a man hiding behind make up."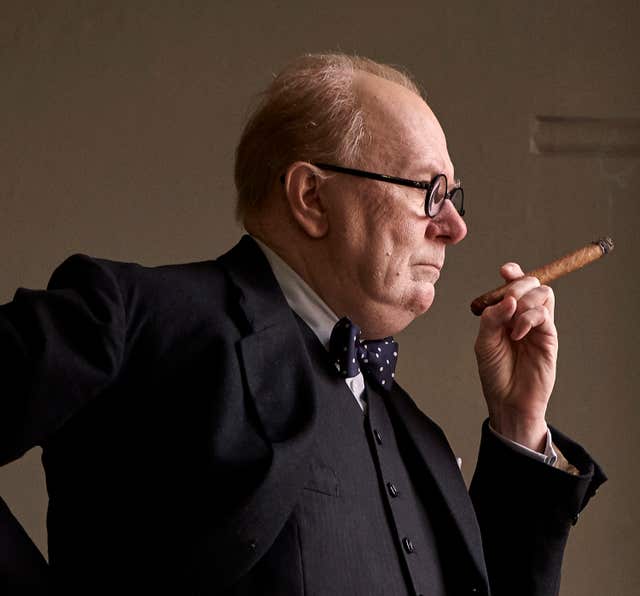 Scott Thomas added that she had been touched the unity on display at the Golden Globes on Sunday, where attendees wore black in solidarity with victims of sexual harassment and abuse.
She said: "We have been very concentrated on the political aspect of the Golden Globes and the fact it's a platform for voicing a very important issue and it's fantastic that movies are able to create that platform.
"That is what art is for, to make people think."
Oldman is nominated in the best actor category alongside fellow Brits Daniel Day-Lewis (Phantom Thread), Daniel Kaluuya (Get Out) and Jamie Bell (Film Stars Don't Die In Liverpool), as well as US actor Timothee Chalamet for Call Me By Your Name.
The ceremony will also have a new host this year, when Joanna Lumley takes over from Stephen Fry, who announced he was stepping down last week.
After his nod, Oldman said: "This is my second Bafta nomination as an actor, the recognition means so much, and especially more so not merely for the distinguished company I now find myself in with my fellow nominees, but most especially for the privilege of playing Winston Churchill, which it truly was."
For the Bafta leading actress category, Sally Hawkins is the only Brit to receive a nod for her turn in The Shape Of Water.
She will take on Irish actress Saoirse Ronan for Lady Bird, Annette Bening for Film Stars Don't Die In Liverpool, Frances McDormand for Three Billboards Outside Ebbing, Missouri and Margot Robbie for I, Tonya.
The Shape Of Water, a fantasy romance directed by Guillermo Del Toro, leads the nominations at the 2018 awards with 12 nods, including best film.
Hawkins said she was "incredibly humbled" by the recognition, adding: "It is very special to be honoured by Bafta. It feels like a gift from my homeland and I am very touched by it. Thank you dear Bafta.
"This film, the story, its characters and the great people that were involved in bringing it to the world are unique and very precious to me. I believe this is an important film and it is a deep, deep part of my heart.
"So to be honoured and recognised in such a way… well, yes it is a gift.
"Guillermo is a master and visionary. I am very lucky. Thank you with all my heart."
Other movies nominated for the top prize include Call Me By Your Name, Darkest Hour, Dunkirk and Three Billboards Outside Ebbing, Missouri.
Darkest Hour and Three Billboards are also in the running for outstanding British film alongside Paddington 2, The Death Of Stalin, God's Own Country and Lady Macbeth.
Hugh Grant was among other British talent nominated as he picked up a supporting actor nod for his villainous turn in Paddington 2.
He responded to the news with a tweet in character as thespian-past-his-prime Phoenix Buchanan, writing: "BAFTA! My darlings! Cravat clutch! Gasp! Most humble thanks. A solitary tear."
He will go up against Christopher Plummer, who has been nominated for his role in All The Money In The World, which he took over from Kevin Spacey after allegations of sexual misconduct emerged against the House Of Cards star.
Also nominated in the same Bafta category are Willem Dafoe for The Florida Project and Three Billboards Outside Ebbing, Missouri stars Woody Harrelson and Sam Rockwell.
The Bafta best director category boasts an all-male line-up, including British filmmakers Christopher Nolan and Martin McDonagh who are both nominated for their movies Dunkirk and Three Billboards Outside Ebbing, Missouri.
Also nominated in the category are Luca Guadagnino for Call Me By Your Name, Del Toro for The Shape Of Water and Denis Villeneuve for Blade Runner 2049.
During Sunday night's Golden Globes ceremony, actress Natalie Portman made a pointed comment as she introduced the director category, highlighting that no female directors were nominated on the night.
Notably absent from the category is Lady Bird director Greta Gerwig, whose film picked up a host of other nominations, including best original screenplay.
The Baftas will be handed out at the Royal Albert Hall on February 18.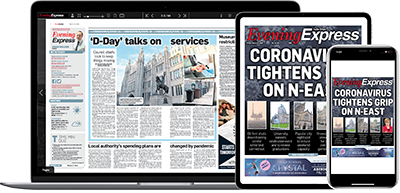 Help support quality local journalism … become a digital subscriber to the Evening Express
For as little as £5.99 a month you can access all of our content, including Premium articles.
Subscribe