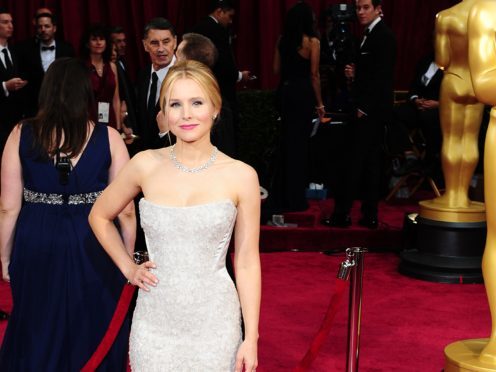 Kristen Bell says she is determined to shatter the "stigma" surrounding depression.
The Frozen star, 38, who has previously spoken about her depression and anxiety, told The Sunday Times' Style magazine: "This bubbly personality you're seeing, I take medication to manage.
"I know I need it. I'm happier on it, and I don't give a f*** what people think…
"There is a stigma surrounding depression that I will shatter before my life is over."
The Good Place actress also told the magazine that she and her husband, actor Dax Shepard, favour "fearlessly honest" parenting of their two children, aged five and three, when it comes to sex education.
"I don't think any part of sexuality should be taboo," she said.
But she added: "I'm not having any more children. Dax got his tubes tied. I had two borderline autopsies to have our children. So I said, 'This one's on you'."