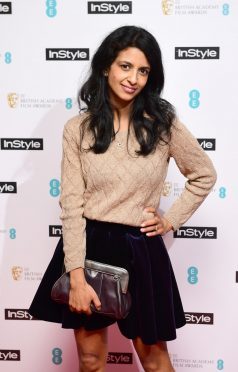 Former Blue Peter presenter Konnie Huq has said she would "never in a million, gazillion years" take part in Strictly Come Dancing after taking to the dancefloor for a Children In Need celebrity special.
The TV star will join Blue Peter presenters past and present – including Mark Curry, Diane-Louise Jordan, Anthea Turner, Tim Vincent and Radzi Chinyanganya – putting their best feet forward with the help of professionals from the hit BBC One contest.
But after struggling to learn simultaneous steps and hand movements for the fast-paced jive, she confessed to the Press Association: "I like to think I am not an unintelligent person, but I just can't do it.
"I'm calling my kids by my husband's name, I am hearing "5,6,7,8" in my head – I feel like I'm going mental. But I am enjoying it and it is for Children In Need, so I didn't have to give it a second thought.
"But I would never do the main show, ever, in a million, gazillion years. I am not a contestant sort of person … I am good enough at many things but I don't really excel at much."
The 42-year-old also joked that she was getting little help at home from her husband, Black Mirror creator Charlie Brooker, adding: "Charlie will not dance for love nor money … he is not the dancing type, but then neither am I."
But her co-stars said they would be less hasty to turn down such an offer, with Jordan saying she would even take up the chance to "sweep the floors" of the Strictly studio to get a feel for the experience.
Comparing the idea to her previous stints on hair-raising television contests The Jump and Dancing On Ice, Turner, 57, said: "I look back on (The Jump) now and think 'what was I thinking?' When you start to do something every day, it becomes your normality, but when you are away from it, you look at it and go 'What the hell am I doing?'"
Vincent, 45, said: "Blue Peter presenters are like Swiss Army knives, they are good at certain things and better at other things, but what we've all got is an enthusiasm to have a go."
The hit children's after-school show marks an impressive milestone with its 60th anniversary this year. Originally airing on the BBC's main stations, it is now shown on the CBBC channel.
Current presenter Chinyanganya, 28, said: "When I was 10 years old I got my first ever Blue Peter badge … and if you asked me then what I wanted to be, I would have said a Blue Peter presenter.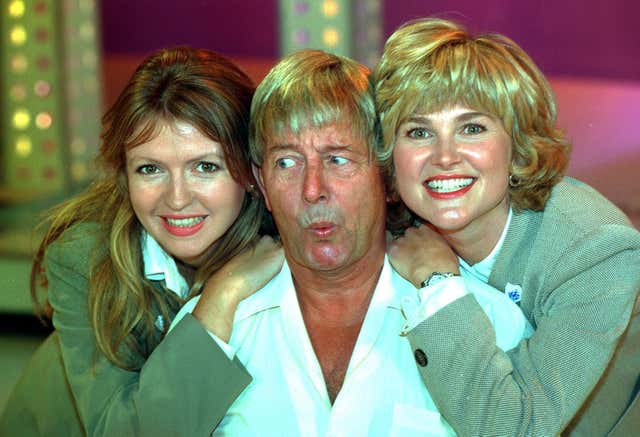 "The way people consume stuff has changed, but I feel that the awesome 60 years ago is still awesome now. The audience members that come up to me in the street don't say 'Oh, it's not the same', they tell me how much they love a film or a challenge I got to do.
"The good old days are old and they are gone, and we have to move forward."
Curry, 56, added: "It's sad that they don't get the figures that we were getting, but television and kids have changed, their lives have changed.
"It's easy to be nostalgic, look back and get that kind of cosy feeling, but you have to move on. I'm just pleased it's still there."
But Turner argued: "I think the BBC could make better use of the Blue Peter brand, because it's a great brand and adults trust it, so it would be nice if it was used for the greater good.
"If I was in charge of the BBC I would take that brand and I would market it."
BBC One's Children In Need show will air at 7.30pm on Friday.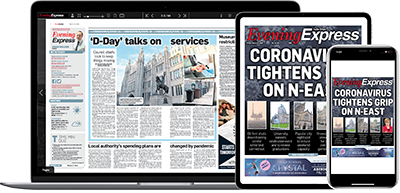 Help support quality local journalism … become a digital subscriber to the Evening Express
For as little as £5.99 a month you can access all of our content, including Premium articles.
Subscribe