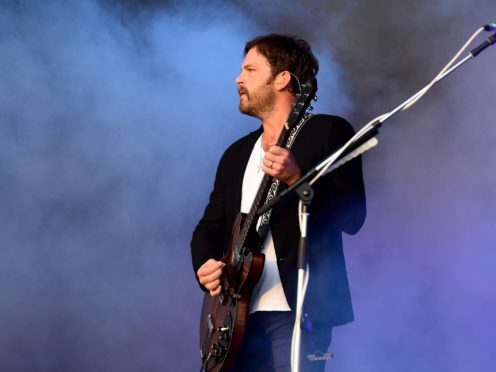 Thousands of music lovers gathered around the main stage as rock band Kings of Leon became the first headline act to perform at Leeds Festival 2018.
Despite experiencing slightly cooler temperatures than the UK has been used to this summer, crowds stretched hundreds of yards back to catch a glimpse of the American band.
Loud cheers echoed around Bramham Park as they once again were able to hear classic hits such as Sex On Fire and Use Somebody.
Plenty of crowd members sat on each other's shoulders to see the band in action on the first headline night at the festival.
Commenting on the cold weather, lead singer Caleb Followill addressed the spectators by saying: "You guys cold? You look hot, you look good.
"It's been a long time since we've been here, must be 10 years or something.
"Thanks for being here, you guys are awesome."
The rock group had previously headlined Leeds Festival in 2009, without making a single appearance at the event since.
Although Kings of Leon attracted the biggest crowd, other bands to have caught the eye on Friday included The Vaccines, The Courteeners and a lively DJ set from Jaxx Jones.
Due to the huge numbers around the main stage, other acts such as Isaac Gracie were left performing intimate sets to a few hundred avid fans.
The 23-year-old jokingly introduced his breakthrough song Last Words as the infamous Sex On Fire, making reference to the large crowd difference as both acts performed at the same time.
The headliners were able to perform in dry weather but the afternoon acts were forced to battle some heavy rain.
The majority of festival-goers remained upbeat however, as they admitted the poor weather conditions was something they expected.
One Leeds Festival attendee, Issy Branch, from Loughborough, said of the rain: "It's all right, it's all part of it.
"Just ducking in and out [of the tents]. Whenever we go anywhere there's rain.
"If you keep your expectations low then it always meets it."
Rob Melling, from Huddersfield, added: "It's our first time. We're expecting rain but it should be really good."