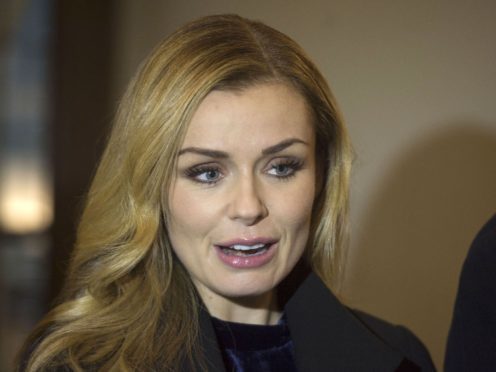 Opera singer Katherine Jenkins has revealed her car was broken into while she attended a charity event.
The Welsh songstress, 37, said her boot was emptied by thieves after the back window of her motor was smashed in on Wednesday.
Jenkins, who is pregnant, had been speaking at a charity event where she had to cancel a performance as she battled a nasty virus.
She announced the news on Twitter on Thursday, writing: "Yesterday just wasn't my day.
"Had offered to sing at a charity event in the evening but I've been battling a nasty cold virus so couldn't sing.
"Was feeling pretty awful because I can't take any medication due to pregnancy but didn't want to let the charity down & offered to go anyway to make a little speech and show my support.
"Returned to my car after a couple of hours only to find the back window smashed in and everything taken from the boot even though it was all hidden from view."
Jenkins and her film director husband Andrew Levitas are expecting their second child following the birth of daughter Aaliyah Reign in 2015.