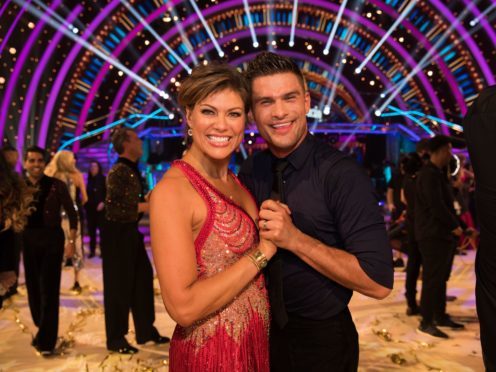 Kate Silverton has shrugged off concerns about the so-called Strictly curse – saying the show could have the opposite effect on her marriage.
The BBC news presenter, who has been married to Mike Heron since 2010, has been partnered with Aljaz Skorjanec on Strictly Come Dancing.
Writing in the Daily Mail, she said: "My husband remains slightly bemused. Mike is a military man who runs a business in terrorism and hostile environment training.
"He is rarely fazed, but he did raise his eyebrows, perhaps because I managed to trip him up during our wedding dance or perhaps it was because he was considering the so-called 'Strictly curse'?"
She added: "I did detect a flicker when I told him I had been dancing with (new Strictly professional) Graziano (Di Prima)."
Heron has "since sent me texts saying: 'You looked really hot today babe', not language he often uses, but I'm all for it! I reckon we'll reverse the Strictly curse. It may even end up Strictly marriage magic!"