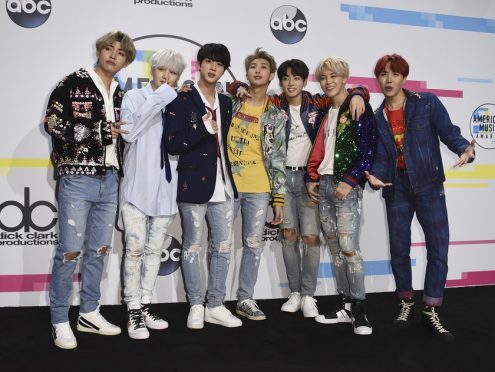 South Korean boy band BTS are growing in popularity all over the world following their live US TV debut at the American Music Awards at the weekend.
Their performance came after they became the first K-pop band to break into the top 10 of the US album charts earlier this month, and they have now also achieved a new world record on social media.
BTS beat the record previously held by One Direction star Harry Styles to register 252,231 engagements on Twitter – the most ever – as of November 21, according to Guinness World Records.
K-pop, an abbreviation of Korean pop, has grown beyond its origins of electronic, hip-hop, pop and rock into a subculture of its own.
The group's latest EP, Love Yourself: Her, landed at number seven, so fittingly here are seven things you need to know about the internet's favourite boy band.
1. Who are they?
BTS or Bangtan Boys or Beyond The Scene are a seven-piece boy band made up of singers and rappers who formed in 2013. They mix K-pop with hip-hop and RnB, with more than four million albums sold to date. They are also pretty talented dancers.
2. Their internet presence is huge
With more than 10 million followers on Twitter, six million on Instagram and a further five million on Facebook, it's fair to say their online reach is pretty extensive. In fact, they were named the most retweeted artist on Twitter last year. Their army of fans also helped them beat Justin Bieber to win the Billboard award for top social artist earlier this year.
Their new Guinness World Records coup has only bolstered their social media presence, and a YouTube video of their AMAs performance has been viewed more than 4.5 million times in three days.
3. Watch out America
In addition to their latest album surging into the Billboard charts top 10, the record's lead single DNA also made it into the Hot 100. They had a huge impact when they took to the stage at the AMAs on Sunday as they became a trending topic worldwide, and they scored plenty of praise from stars including Niall Horan, Jared Leto and Ansel Elgort at the ceremony.
The band have also filmed an interview for The Ellen DeGeneres Show, which will air next week, and they appeared on Jimmy Kimmel Live and have been interviewed by Ryan Seacrest during their trip to the States.
4. They sing about gender politics and loneliness
Part of their appeal is the group's more thoughtful approach to the energetic norms of K-pop. Songs about loneliness, gender politics and social commentary are frequent – notably the lyrics on Love Yourself are gender neutral. One standout track is Go Go, which reflects on economic hardship among South Korea's youth.
5. Big things are planned for next year
In an interview with Forbes, member Kim Nam-joon, aka Rap Monster, said they were "planning something really big" for 2018. He added: "Bigger than even this year. But the important thing is that we will keep on doing what we're doing, getting ready for our new album." Intriguing.
6. They are working with Steve Aoki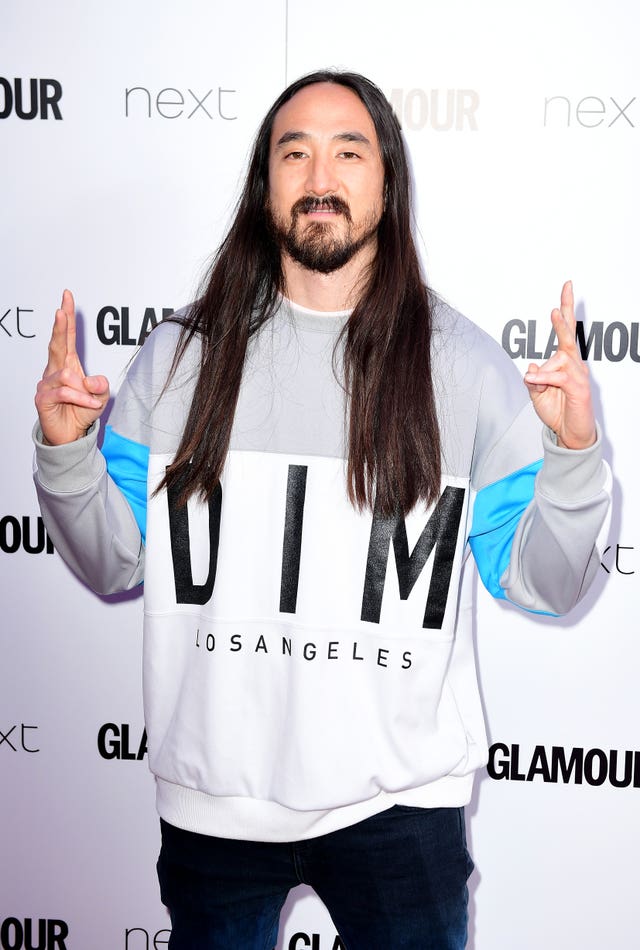 After teaming up with The Chainsmokers' Andrew Taggart on Best Of Me, Steve Aoki is the latest big name to work with BTS. The producer told Billboard: "I don't know how much I can say, but we're working on some stuff." He added it involved "multiple things" and their collaboration may extend beyond music. The boys have also spoken about a desire to work with Bieber and big names in the rap world.
7. They also sing in Japanese
Though there are no plans for an English-language track at this stage, BTS are all pretty multilingual which just adds another string to their bow.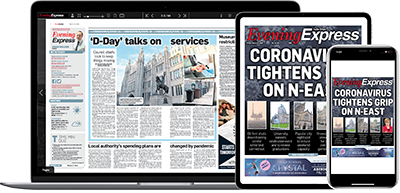 Help support quality local journalism … become a digital subscriber to the Evening Express
For as little as £5.99 a month you can access all of our content, including Premium articles.
Subscribe