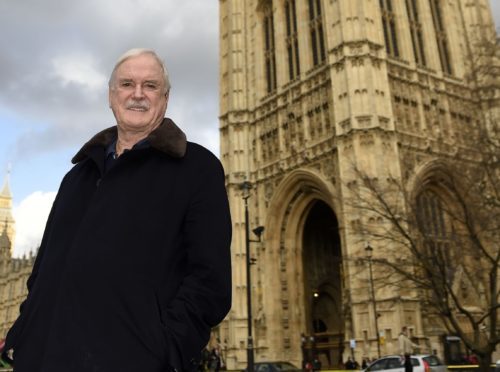 Comedian John Cleese has suggested the reason Monty Python's Flying Circus is no longer regularly shown on TV is because it's "too funny" compared to modern comedies.
During an interview on BBC Radio 4's Today programme, Cleese, 78, laughed off comments in July from the corporation's comedy controller Shane Allen, the Pythons would struggle to get on TV today because they were "six Oxbridge white blokes".
Reacting to Allen's comments in June Cleese wrote on social media: "Unfair! We were remarkably diverse for our time."
When Allen's comments were brought up by presenter Nick Robinson, Cleese joked that being well-educated had been a "big disadvantage".
He added: "If people are stroppy with me, I get stroppy back, I think that is a pretty fair thing.
"Most of the time, like on Twitter and things like that, people are affectionate when they point things out.
"But if somebody weighs in rudely I don't see that I'm under any moral obligation to be exceptionally polite to them."
Cleese revealed that his former Python colleague Michael Palin had previously told him their show had not been shown on the BBC for 17 years.
When asked why he thought it had been so long, Cleese replied: "I don't know maybe its too funny? It might not contrast well with some of the comedy they are doing now, you see what I mean?
"People might not laugh at modern comedy. Do you remember during (former BBC director-general) John Birt's reign they had a show called Men Behaving Badly?
"They had a poll to show the funniest comedies of all time, and that, which was made under John Birt's tutelage, was voted number one. Have you ever heard of it since?"
Cleese recently revealed he will leave the UK in November to live on the Caribbean island of Nevis because he is "so disappointed" with the country, in particular British newspapers.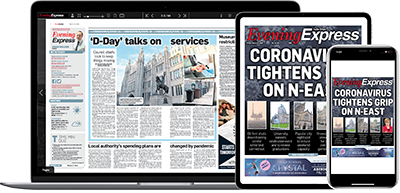 Help support quality local journalism … become a digital subscriber to the Evening Express
For as little as £5.99 a month you can access all of our content, including Premium articles.
Subscribe