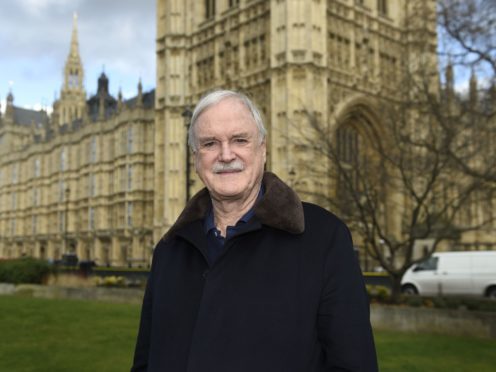 John Cleese says he got bored filming BBC One sitcom Hold The Sunset because he said the "same dialogue 40 times".
The comedian, 78, stars alongside Alison Steadman in the comedy, about two retired neighbours.
"They are the nicest cast and the nicest crew I think I've ever worked with but I get so bored," the Monty Python star said.
He told Good Morning Britain: "I did the same dialogue 40 times and at a certain point you think, I could be doing something more constructive with my life."
Cleese added of filming the new series: "We've done a month and we're doing another four weeks."
And he said: "I like doing the stage shows where I ad-lib with the audience… but best of all I like writing."
The Fawlty Towers star has previously revealed he is moving to the Caribbean.
"I'm going to buzz off in November because I'm fed up with the corruption in this country," he told the ITV show.
And he added: "This country is in a terrible mess at the moment."
The prominent Hacked Off supporter criticised newspapers, saying they "censor news", and added: "I can't get through the British winter anymore. Once you get to about 50 you don't have the energy to drag yourself through another English winter."
He added: "I'm going to the sun. I'm also going closer to America where most of my work is."
But he said of Donald Trump: "I wouldn't go to America at the moment. The place is stark staring mad."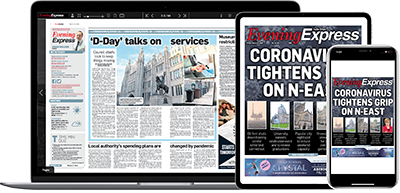 Help support quality local journalism … become a digital subscriber to the Evening Express
For as little as £5.99 a month you can access all of our content, including Premium articles.
Subscribe