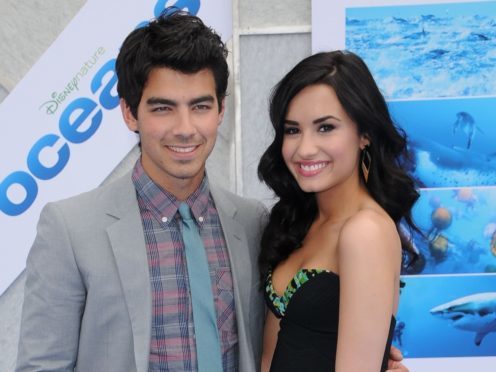 Demi Lovato's former boyfriend and colleague Joe Jonas has sent his support after the singer was reportedly taken to hospital following a suspected overdose.
According to American celebrity gossip website TMZ, emergency services were called to 25-year-old Lovato's Hollywood home on Tuesday, and a representative for the star has said she is "awake and with her family".
Jonas wrote: "Like all of you I am thinking of @DDLovato right now. She needs our prayers and support. We all know how strong you are Demi. #prayfordemi."
His brother and former Jonas Brothers co-star Nick Jonas, who also starred alongside Lovato in the films and toured with her, tweeted: "Like all of you I am reeling at the news about Demi. All of us love her and need to pray for her to get well. She is a fighter. #prayfordemi."
Rapper Macklemore and singer Charlie Puth talked about Lovato – who has previously spoken of her battle with addiction and mental health issues – on stage at their separate concerts.
Macklemore performed his song Otherside, about his battle with addiction, on stage in Massachusetts and dedicated it to Lovato.
In a video clip shared on Twitter, Macklemore said: "I do that song because if it wasn't for my sobriety and my recovery, I wouldn't be on this stage here tonight, and I just wanna send prayers and my thoughts and love out to Demi Lovato, who I heard about, and I know, when we have this disease of addiction, that ties us addicts together, and that's my sister in recovery."
Puth, who performed in New Jersey, told fans that his "heart goes out to Demi Lovato right now", adding: "I hope she has a quick recovery and my prayers are with her."
Fans at the concert tweeted that he dedicated his song See You Again to her.
Following the news of Lovato's reported overdose, a statement from her representative said: "Demi is awake and with her family who want to express thanks to everyone for the love, prayers, and support.
"Some of the information being reported is incorrect and they respectfully ask for privacy and not speculation as her health and recovery is the most important thing right now."
Other celebrities have continued to rally around Lovato.
Lady Gaga wrote on Twitter: "We should all wrap our arms of love around Demi Lovato. I am so happy you're alive. Thank God.
"If I know my monsters as well as I believe I do, we all wish you self-compassion and inner peace. And may you receive the love so many have for you. #ImConfidentInDemi Demi, I love you."
Boy George wrote: "Wishing @ddlovato a speedy recovery. Let go, let GOD. The universe wants you here child. #recover #Recovery #Love."
Singer and former Fifth Harmony star Camila Cabello tweeted: "You're in my thoughts @ddlovato, sending you love."
Bruno Mars wrote: "Sending love and prayers to Demi Lovato."
Ariana Grande simple tweeted "I love u" to Lovato.
Chat show host Ellen DeGeneres tweeted: "I love @DDLovato so much. It breaks my heart that she is going through this. She is a light in this world, and I am sending my love to her and her family."
"Poor beautiful spirit @ddlovato I hope she's ok, and that she makes a full recovery soon," Lily Allen tweeted.
Singer Olly Murs, who released the song Up with Lovato in 2014, tweeted that he hopes "she's OK" and that he is "sending my love".
Lovato was a child star and found fame on the TV series Barney And Friends before appearing in the Disney Channel film Camp Rock.
She has since gone on to be a multi-platinum pop star with hits such as Sorry Not Sorry, Skyscraper and Heart Attack.
Fellow Disney child star Ashley Tisdale tweeted: "Thinking of you @ddlovato. Sending you so much love."
The Los Angeles Police Department told the Press Association on Tuesday they had been called out to an incident involving a 25-year-old female but were unable to confirm the patient's identity.
The woman was in a "stable" condition, the police spokesman added.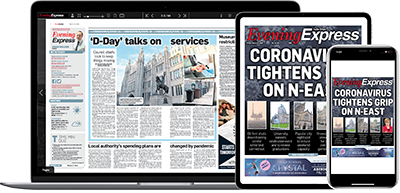 Help support quality local journalism … become a digital subscriber to the Evening Express
For as little as £5.99 a month you can access all of our content, including Premium articles.
Subscribe