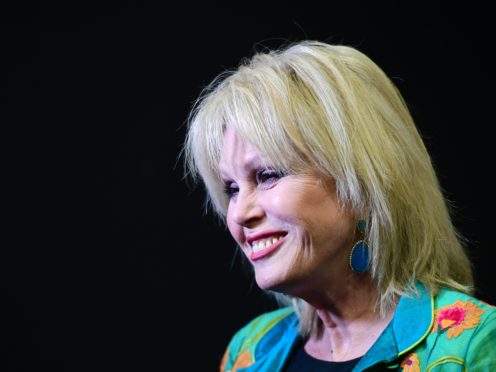 Joanna Lumley has said British holidaymakers should abandon sunbathing in favour of exploration when they are holidaying abroad.
The Absolutely Fabulous actress, who has also made a string of travel documentaries, said she thinks lying in the sun is "a waste of travel".
Arriving at the BFI & Radio Times Television Festival at London's BFI Southbank, where she was welcomed in to the Radio Times Hall of Fame, Lmley said she hopes to continue balancing her factual work on travel shows with her acting.
She told the Press Association: "It is a kind of split path and I try to earn one by doing the other and vice versa, if you know what I mean.
"It would be quite easy just to be one or the other but I've always loved travelling and I love the idea of going to countries and showing that the people there are the same as us so we never look at a different nation and think of them as enemies.
"That is part of it, and the other thing is just to make people more excited about travelling.
"Bolder, braver and more maybe more curious than just going to a hotel and doing parasailing.
"I'm not being unkind, I'm just saying put on the spray tan to get all that done so you don't have to lie in the sun. You've got good food here so you don't go out there just to eat good food and lie in the sun. This is a waste of travel.
"Travel is for blisters and eating strange things and sleeping rough."
She added: "I love the idea of sunbathing only because I want to be coppery brown but now you can spray yourself coppery brown, just paint yourself and get on with the travelling."
Lumley said understanding other people is even more important in this time of political divisiveness, adding: "As we become more interconnected we are also becoming more tribal, which was the old default position of human beings, 'we're better than you, our lot are better than your lot, you're wrong, we're right', and I think it's terribly important to see that actually under the skin we are all actually exactly the same, obviously.
"So we have got to work at it, it's like any kind of friendship or any kind of humanity and kindness, you have got to work at it, it doesn't just happen automatically."
Asked if she thought the British were more guilty of tribalism than others, Lumley, who was born in India, said: "Sometimes, but we are also fabulously generous.
"You show us something terrible happens in the world and we dip into our pockets the deepest and we are very good at that but we are an island race and remember geography comes into this, we reflect where we are."
She continued: "You've got to watch out for that, isolationism."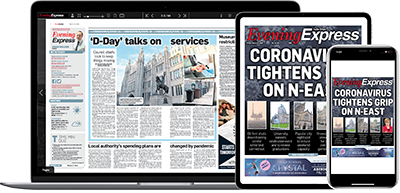 Help support quality local journalism … become a digital subscriber to the Evening Express
For as little as £5.99 a month you can access all of our content, including Premium articles.
Subscribe