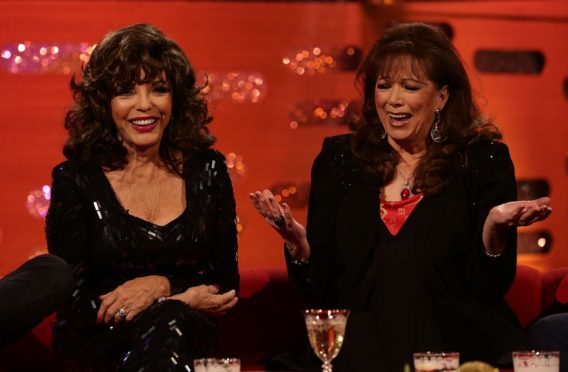 Joan Collins has wished her late and "wonderful" sister, novelist Jackie Collins, a happy birthday in a moving social media tribute.
The writer, who died just over two years ago at the age of 77, would have turned 80 on Wednesday.
Her older sister and famed British actress took a moment to post a photo of the glamorous pair on Instagram and Twitter, writing the caption: "Happy Birthday to my wonderful sister Jackie. Missing you terribly. #lovingsister #family."
Fans and followers were quick to respond with messages of sympathy and to join in her birthday wishes.
Nicola Mills posted: "She came across as so warm and lovely, & very down to earth, who you could probably tell anything to! I can't imagine how much you miss her."
Months after her sister's death, following a breast cancer diagnosis, Collins told The Jonathan Ross Show that she was struggling to process her "great grief".
While she explained that there was a time in their relationship when the pair had become less close, she said of the loss: "You never get over it, you just learn to live with it."