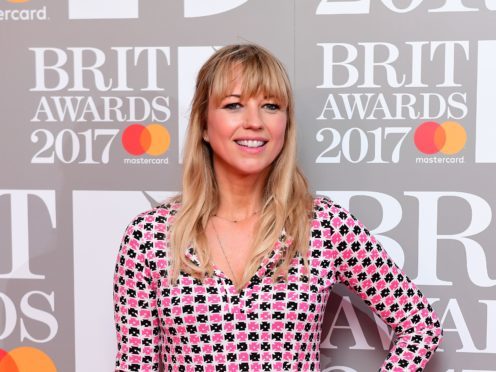 Jo Whiley has congratulated her successor Sara Cox on landing BBC Radio 2 Drivetime, saying there is "no funnier presenter".
Cox is taking over from Whiley and Simon Mayo on the programme, after Mayo announced he was quitting the station.
The new-look Drivetime show will run from 5pm to 7pm, while Whiley will launch a new programme from 7pm to 9pm from Monday to Thursday.
Whiley joined many fans congratulating Cox on Twitter, and said she was looking forward to the handovers between the pair.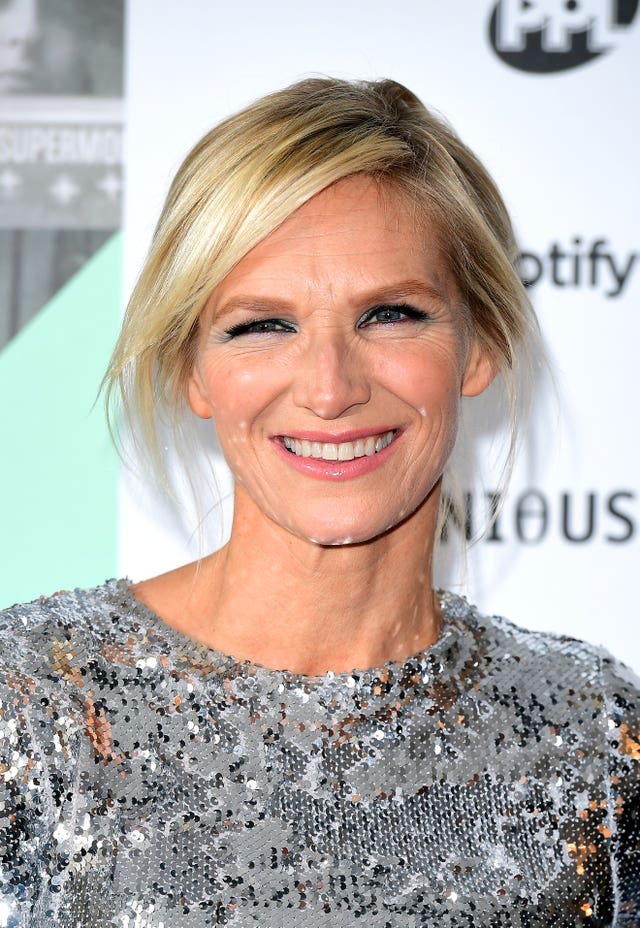 "Congratulations @sarajcox @BBCRadio2," she tweeted.
"You will, of course, be magnificent.
"There's no funnier presenter.
"Looking forward to our handovers.
"Oops! Predictive text made that hangovers. Eek!!! xxx."
Mayo was the voice of Drivetime for eight years but recently announced he would be leaving to focus on writing, after just a few months co-presenting with Whiley.
Whiley was brought in as co-host in May, but the move sparked a backlash from listeners and a petition to bring back the old single-host format.
Mayo defended Whiley when he announced he was quitting the BBC station, saying that "when the show was 'reconfigured' she was my first and only choice".
Cox, who currently presents a 10pm to midnight show on Radio 2, was the favourite to become the new presenter of Drivetime.
She had also been heavily tipped to take over presenting duties on Chris Evans' Breakfast Show, but Zoe Ball landed that role.
Cox, who takes over in 2019, said: "I've been proud to be part of the Radio 2 family for a few years now and the opportunity to present such a big show as Drivetime – playing fantastic music and hopefully making people smile as they cook tea or head home after a day's graft – is the icing on what is already a very brilliant cake.
"I'm beyond chuffed to be given this role and to directly quote my mum on hearing the good news, it is indeed 'fandabbyruddydozy'."
She also posted a message on Twitter thanking fans for their support.
"Lordy," she wrote. "So many lovely messages. Thank you! *cartwheels down the stairs to feed the dogs*."
Radio 2 said Cox's new programme will "build on the success of Sara's current show, and will be jam-packed with listener interaction, brilliant music and fun-filled chat".
Lewis Carnie, head of Radio 2, said: "Sara is hugely popular with the Radio 2 audience and I have every confidence that she'll make the new Drivetime show her very own."
Cox joined BBC Radio 1 in 1999 and took over from her friend Zoe Ball to host the station's breakfast show for more than three years from 2000.
She first appeared on Radio 2 in 2011 and has most recently stepped in to host the Radio 2 Breakfast Show when Chris Evans has been away.
In another shake-up to the radio schedule, Trevor Nelson will be moved from his 8pm to 10pm Saturday night slot, to present from 10pm to midnight from Monday to Thursday. Nelson will also continue to present on BBC Radio 1 Xtra.