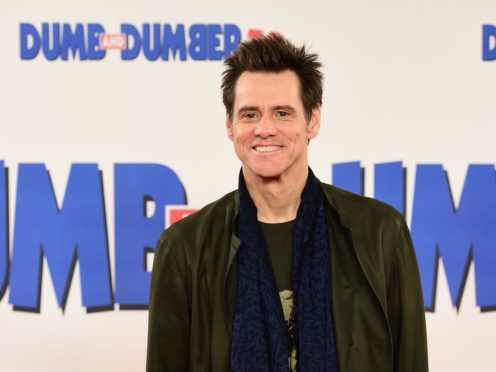 Jim Carrey has slammed Donald Trump's plans for a Space Force with a new cartoon.
It comes after Vice President Mike Pence announced plans for a new military branch dedicated to fighting wars in space, to be established by 2020.
The United States Space Force, which would be on par with the army, navy, air force, marines and coast guard has sparked controversy about whether it is necessary.
Carrey shared a picture of his cartoon on Twitter, depicting the president in a space suit, alongside Mr Pence.
He wrote: "Has your Presidency jumped the shark? Better call SPACE FORCE! To stupidity and beyond!!!"
He also included a link to vote.gov, encouraging people to register to vote.
Carrey has proved to be an enthusiastic political cartoonist, frequently sharing his satirical sketches online.
Earlier this month, he shared a drawing of special counsel Robert Mueller – who is investigating Russian interference in the 2016 election – squeezing Mr Trump at the neck, forcing his eyes, mouth and ears to pop out of his head.
He captioned it: "Squeeze Mueller Squeeze", along with the vote.gov link.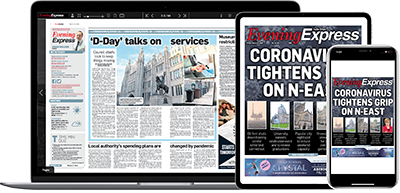 Help support quality local journalism … become a digital subscriber to the Evening Express
For as little as £5.99 a month you can access all of our content, including Premium articles.
Subscribe