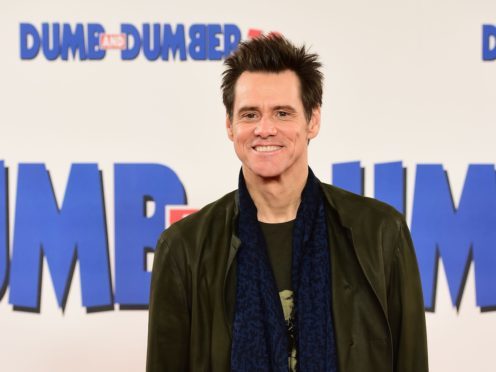 Actor Jim Carrey has compared US President Donald Trump's administration to a "rabid dog".
Carrey, who has dual Canadian-US citizenship, urged Americans to remain united despite the divisive political climate he said had existed in the country since Trump's election.
Speaking at a Los Angeles premiere of his new TV series Kidding, the 56-year-old told the Associated Press: "It's hard to understand what's going on.
"One minute you feel like, 'Oh my gosh. This is going to be now the landslide's going to start'.
"And then there will be some other weaselly other little sidestep they do, whatever it is.
"And this administration is a rabid dog and it's turning us upside down. And, as far as I'm concerned, it's as obvious as the nose on your face, you know?
"But people have made these elections, and politics in general, who they are. And it's not who you are.
"You can make a bad decision about a candidate. It's not who you are. It doesn't mean you're dumb. It doesn't mean you're different.
"The trouble with what's happening right now is these, these really negative forces like the Steve Bannons of the world are convincing us that we're separate, that we're not the same country, that there's two countries.
"There's not two countries. I can break bread with anybody in this country. I love people in this country. I love the heartland of this country. It has nothing to do with that.
"It's become obvious that the choice was a bad one. We just need to change it. And if you can't vote for a Democrat, at least let all this flood of information that's so negative and so obvious keep you home."
Carrey has previously criticised President Trump in one of a series of satirical political cartoons he has shared online.
Carrey slammed plans for a space force after Vice President Mike Pence announced plans for a new military branch dedicated to fighting wars in space, to be established by 2020.
Carrey shared a picture of his cartoon on Twitter, depicting the president in a space suit, alongside Mr Pence.
He wrote: "Has your Presidency jumped the shark? Better call SPACE FORCE! To stupidity and beyond!!!"
Film star Carrey's new show marks his return to the small screen after he left comedy sketch show In Living Color in 1994.
In dark comedy Kidding, he plays a children's television personality Jeff Piccirillo, who performs under the name Mr Pickles on a fictional show called Mr Pickles' Puppet Time.
The show is Carrey's first major project since 2017 films The Bad Batch and Dark Crimes.
Carrey admitted he did not miss working regularly in the entertainment industry after deciding to take a step back from Hollywood.
Carrey said: "I'm in the business but not of it anymore. I do things as they come, as they find me and if they're proper to do, if they work."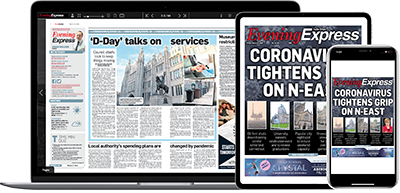 Help support quality local journalism … become a digital subscriber to the Evening Express
For as little as £5.99 a month you can access all of our content, including Premium articles.
Subscribe