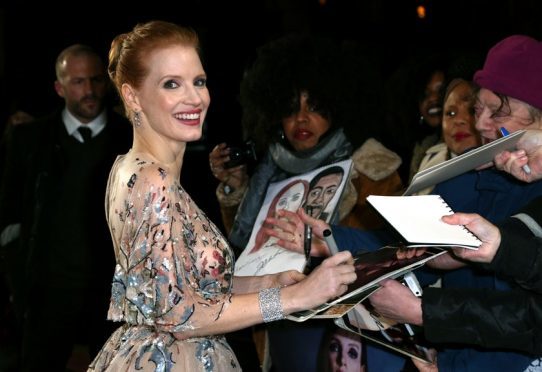 Hollywood star Jessica Chastain has shared her delight in Time magazine's decision to name The Silence Breakers – those who have shared their stories about sexual assault and harassment – Person of the Year.
Numerous women have spoken out since October about sexual misconduct by dozens of high-profile men in entertainment, media, business and sport in the last few months, helping to launch the #MeToo movement, with millions of people telling stories across social media.
The magazine's cover features a number of women who say they have been harassed including Ashley Judd and Taylor Swift.
Chastain – who has previously slammed Hollywood's history of sexual harassment – joined a number of stars praising the decision, labelling it "very important".
Speaking at the premiere of her latest film, Molly's Game, she told the Press Association: "I'm really excited that the Me Too campaign has been recognised as people of the year.
"We are in a moment right now that will be remembered in history."
Chastain plays "poker princess" Molly Bloom, the real-life woman who once ran the biggest card game in the world, in Molly's Game, the directorial debut of The West Wing creator Aaron Sorkin.
The film details the gender politics Bloom battled with and contrasts her public notoriety with her private morality.
She said it was fitting the Time announcement had been made the same day as the premiere, adding: "Leave it to Aaron Sorkin he is a political filmmaker and he has his finger on the pulse of society, this film is needed it explores patriarchal society in terms of her family, industry and government.
"She's (Molly) constantly jumping through hoops and following these rules that have been laid out by men and I'm so excited to be a part of this film today."
Game Of Thrones star Sophie Turner and actors Mark Ruffalo and Jason Isaacs also backed Time's decision.
Turner posted on Twitter: "So very proud of these people. You will not be silenced. You are heard. And we believe you and stand with you."
Terry Crews, who has been included in the Silence Breakers for speaking out about his own experience of sexual harassment in Hollywood, said he was "honoured to stand among these strong, brave individuals to fight for what's right… and take our lives back."
Ruffalo wrote in a message on Facebook: "Bravo. Thank you for your courage and conviction."
Star Trek star Isaacs tweeted: "Show it to your daughters. Show it to your sons. Show it to the soon-to-be-ex-President."
Molly's Game is released in UK cinemas on January 1.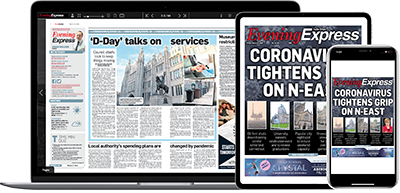 Help support quality local journalism … become a digital subscriber to the Evening Express
For as little as £5.99 a month you can access all of our content, including Premium articles.
Subscribe