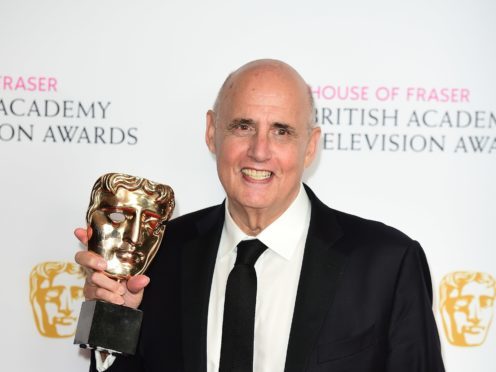 Transparent star Jeffrey Tambor has said "lines got blurred" in his first interview since he was accused of sexual harassment.
The award winning actor, who played transgender woman Maura Pfefferman, was dropped from the Amazon Prime show after a co-star and a former assistant accused him of misconduct.
Actress Trace Lysette, who plays yoga instructor Shea in the show, said Tambor made sexual remarks during filming and at one point thrust himself against her.
Assistant Van Barnes accused him of offensive talk and of touching her inappropriately.
Tambor has denied allegations of sexual misconduct, but admitted that he was difficult to work with.
He previously criticised Amazon's investigation into the allegations against him as "deeply flawed".
Responding to allegations made by Barnes, including her claim – made on US television show Megyn Kelly Today – that he watched her sleeping naked, Tambor told trade magazine The Hollywood Reporter: "What I said was that she was a disgruntled assistant. I think that was generous of me.
"I dispute her account. I did raise my voice at times, I was moody at times, there were times when I was tactless. But as for the other stuff, absolutely not."
Tambor added that the pressure he felt to make his portrayal of Maura as authentic as possible brought out the worst in him and resulted in him clashing with the show's creator Jill Soloway.
He said: "I drove myself and my castmates crazy. Lines got blurred. I was difficult. I was mean.
"I yelled at Jill — she told me recently she was afraid of me. I yelled at the wonderful [executive producer] Bridget Bedard in front of everybody. I made her cry.
"And I apologised and everything, but still, I yelled at her. The assistant directors. I was rude to my assistant. I was moody.
"Sometimes I didn't talk at all. And this is where the reader says, 'So what?' You know? 'You're coming in from the Palisades, you drive in, you get a good paycheque, you get to play one of the best roles in the world. So. What.'
"But I was scared, because I was a cisgender male playing Maura Pfefferman.
"And my whole thing was, 'Am I doing it right? Am I doing it right? Am I doing it right?' To the point that I worried myself to death."
Referring to his character, he says: "She was like a friend. That may trigger eye rolls, but she was very real to me.
"And I think in many ways much more awake than I."
Soloway told the magazine her own thinking on Tambor has evolved since the controversy broke, saying: "I was hoping, in those early days, before Trace's initial statement came out, that it all could have been a big misinterpretation — that one person's harassment is another person's dirty joke."
The TV creator added of the allegations: "It's not a simple case of did he do it or didn't he do it.
"Nobody said he was a predator — they said he sexually harassed people. He made enemies, and I don't think he realised he was making enemies. You have to be very, very careful if you're a person in power and treat people very appropriately."
A representative for Tambor has been contacted for comment.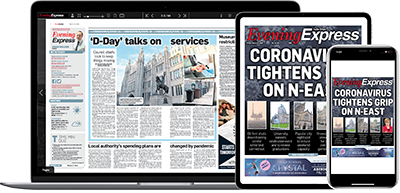 Help support quality local journalism … become a digital subscriber to the Evening Express
For as little as £5.99 a month you can access all of our content, including Premium articles.
Subscribe