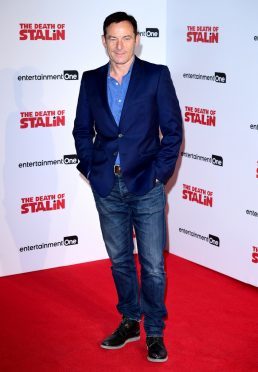 Actor Jason Isaacs has insisted that comedy is "not a useful tool" for addressing the global political climate.
The star, best known for playing shady wizard Lucius Malfoy in the Harry Potter series, dismissed the idea of laughter being the best medicine as he launched a scathing verbal attack on US president Donald Trump.
His comments came as he attended the London premiere for The Death Of Stalin, where he plays military bigwig Georgy Zhukov in Armando Iannucci's big-screen political satire about the aftermath of the former Soviet Russian leader's demise.
He told the Press Association: "I think that right now is not a time to do comedy about politics. There are some monstrous things going on, some very ugly divisions being sewn and there's the worst sides of human nature being fanned.
"I don't think comedy is a useful tool, it's a very blunt tool for that.
"We don't want medicine, we need action, we need change. Some of the worst elements of humankind are being let loose at the moment."
Isaacs illustrated his point by comparing the American president to movie mogul Harvey Weinstein, who has been the subject of a growing string of sexual harassment allegations.
"There is a man in the White House who lies consistently and pathologically and is an open and avowed racist, and misogynist, and sexual predator," he said.
"Harvey Weinstein, for all the terrible things he has done, is making statements that damage-limit himself, saying 'I didn't do that,' and recognising that there is a standard somewhere even though he has broached it. Donald Trump doesn't recognise any standard of anything."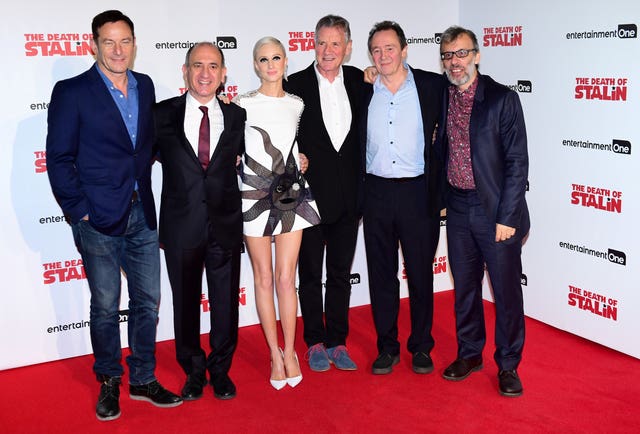 Isaacs described The Death Of Stalin as more "apposite" because of its historical context.
Confessing his love for Iannucci's hit satirical series such as The Thick Of It and Veep, Isaacs praised the creator's skills but joked: "Don't tell him I said that, he will be insufferable".
However, his comments about contemporary political comedy marked a direct contrast with the opinions of The Death Of Stalin co-writer David Schneider, who said satire has become "really important".
He said: "It's important for satirists to keep going, especially as it's a very extreme situation we are in now.
"If you look at all this fake news, in a way it's the satirists who are really doing a lot of the story and news telling that people watch. People are listening."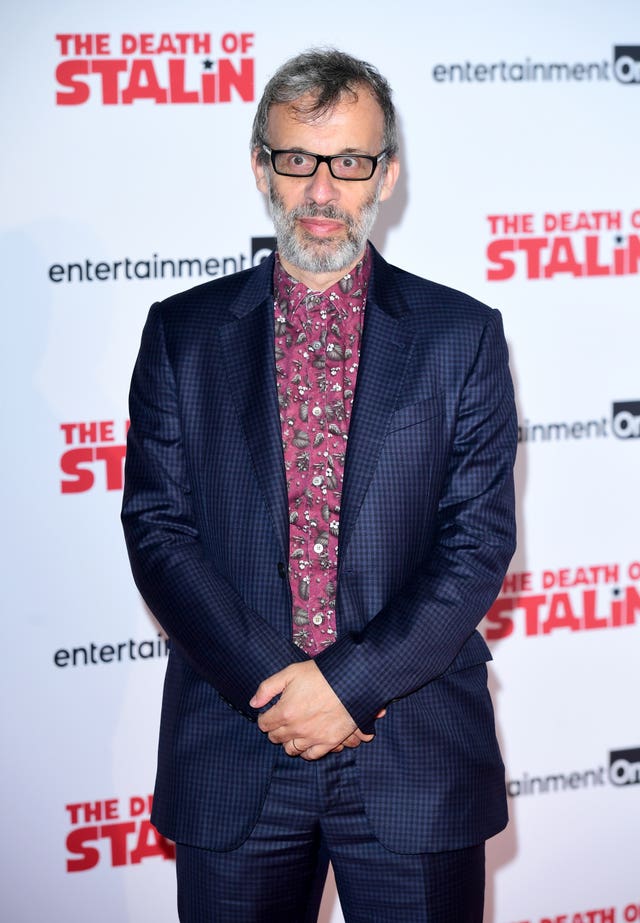 But, he joked: "If anyone is tuning in from Russia, I just want to make it clear that I had nothing to do with this movie."
He also quipped: "It's astonishing what great marketing the world political situation has done for this film, and we are very grateful for it.
"Two years ago Trump was still a bit of a joke, and now he is doing the marketing for our film, because you watch it and go, "Oh my god, that's so like Trump"."
The Death Of Stalin opens in UK cinemas on Friday.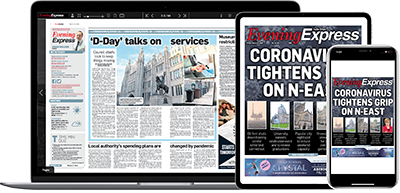 Help support quality local journalism … become a digital subscriber to the Evening Express
For as little as £5.99 a month you can access all of our content, including Premium articles.
Subscribe