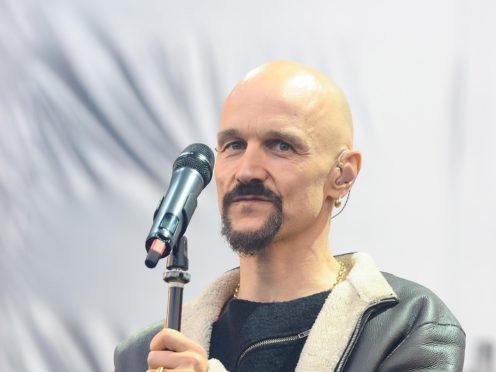 Tim Booth, the lead singer of the band James, has said Donald Trump is "incredibly dangerous" and believes today's political landscape resembles 1930s Europe when Adolf Hitler's Nazi party was in power.
Alternative rock band James are preparing to release a new album, Living In Extraordinary Times, which is partly inspired by the President of the United States.
One of the tracks, titled Hank, references fascists in the White House while Booth states his disdain for Mr Trump's stance on women and minorities.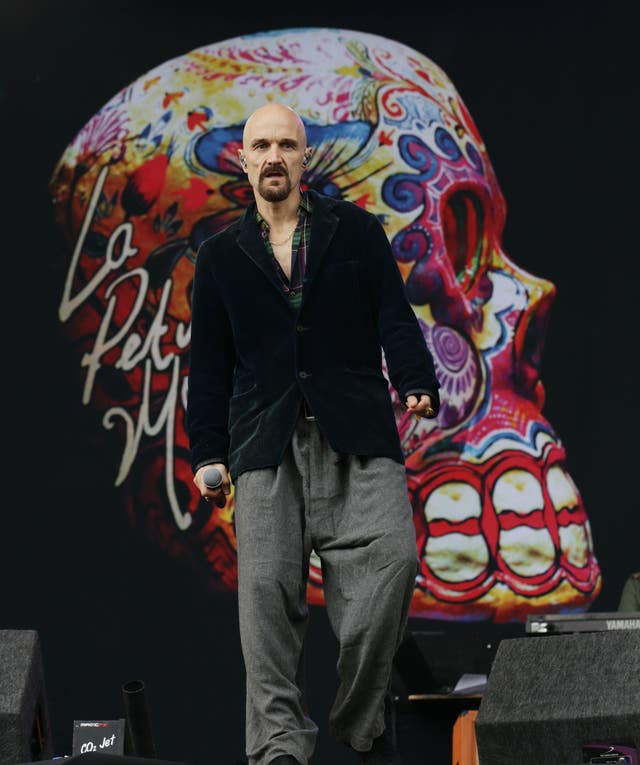 And he believes the rise of Mr Trump and the far-right means the world stands at a similar point to 1930s Europe when Hitler cast a shadow over the continent.
Speaking at his home in Los Angeles, he told the Press Association: "There are only two songs directly about Trump's America. I don't like political songs, generally. I don't listen to them. And I find I've probably written about four in my life.
"But when there's a level of racism and misogyny and just blatant, blatant lying and yet he can hypnotise at least 40%, it feels like we're in the 1930s in Europe, where anything can happen. There could be a takeover. It feels like he's that dangerous to democracy.
"I see him as an incredibly dangerous man for the planet. Because America is the most powerful country in the world and to have the head of that country, somebody who is so un-self-aware, narcissistic, unthinking and un-self-conscious in the right meaning of the world.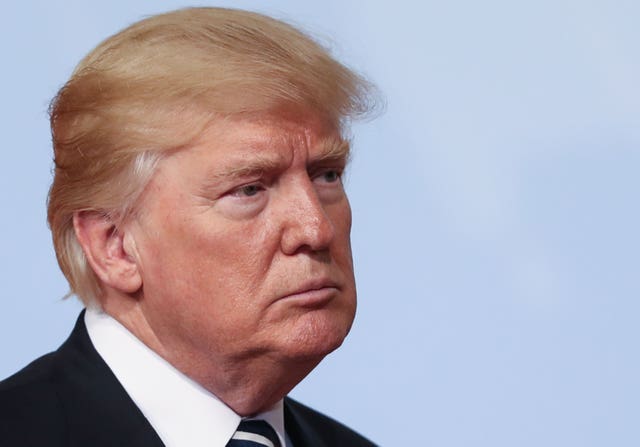 "He's not conscious of anything but his own needs, his own emotional wounds. He's acting purely from his wounds and that's as dangerous as Kim Jong Un, that's a potential dictator, that's someone who will stop at nothing to keep power."
Booth is critical of Prime Minister Theresa May's decision to welcome Mr Trump to the UK this month, labelling it a "political move" and proof of Britain's "subservience to America".
He says he would "probably" count Labour leader Jeremy Corbyn as a politician not under the influence of corporations but says he is unsure if he is "a strong enough" leader.
Despite his anger at Trump, the Bradford-born 58-year-old insists he is still hopeful and believes there is a "transformation of consciousness" occurring.
He said: "I am very hopeful. The album is called Living In Extraordinary Times, it's not called Living In Appalling Times. It's because I also see, along with the poisons, there are medicines.
"From the political aspects we have the women's marches or Black Lives Matter or the kids in the Florida shooting standing up to the NRA, to Bernie Sanders, or any politician who isn't in the pay of the corporations."
James was formed in Manchester in 1982 and Living In Extraordinary Times will be the band's 15th studio album.
As well as the album, the seven band members are about to embark on a tour of the UK and Europe and Booth has no plans to slow down.
He said: "I love performing and I'm lucky to still be in a band that turns me on. I couldn't be in a better band. I just love every musician, I think they're all amazing."
Living In Extraordinary Times will be released on August 3 and the track Hank is available now.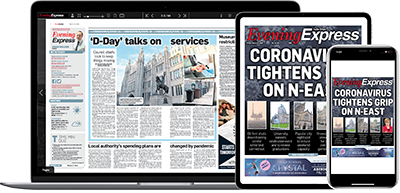 Help support quality local journalism … become a digital subscriber to the Evening Express
For as little as £5.99 a month you can access all of our content, including Premium articles.
Subscribe