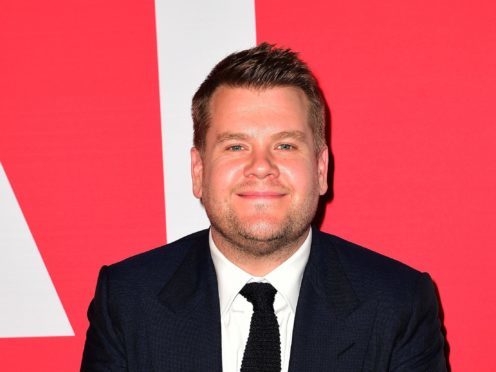 James Corden has spoken about his delight at his return to acting on a break from his "ridiculous" job as a US chat show host.
The British star, who first found fame on Horne and Corden and Gavin & Stacey, has been hosting The Late Late Show with James Corden since 2015.
But he said he was excited to flex his acting muscles again to voice the title character in the new live action Peter Rabbit film.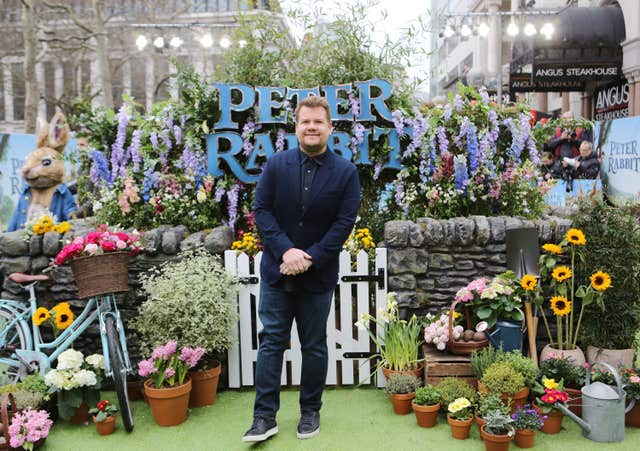 He told the Press Association: "Up until I sort of started this, let's be honest, ridiculous job that I'm doing now, I've always just acted in things.
"So for me it's a wonderful way to still work with directors and be in that world of acting.
"Even though you're in a booth somewhere you're still engaging as a character somehow and working with a director and that's the stuff that I really miss, so any chance I get just to dip my toes in that water I just jump towards, because it's creatively something I need."
Corden said he had also been excited to share it with his young children, Max, six, Carey, three and newborn baby Charlotte.
He said: "This one is certainly the biggest thing that I've done that they would watch and we went to see the film and they absolutely loved it.
"I think they loved it regardless of my involvement. My daughter, who is three, she knows it's my voice but I don't think she quite understands how it works and the animation is so brilliant in the film, the fur, the way it moves, the way the animals move, is so great even I don't really think of it as my voice.
"I just think 'Oh, he's a rabbit and he needed to borrow a voice and he's just used mine for this film'."
– Peter Rabbit is released in UK cinemas on March 16.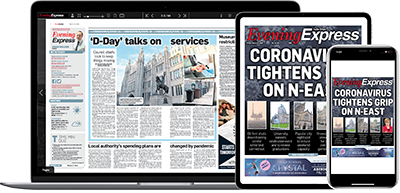 Help support quality local journalism … become a digital subscriber to the Evening Express
For as little as £5.99 a month you can access all of our content, including Premium articles.
Subscribe