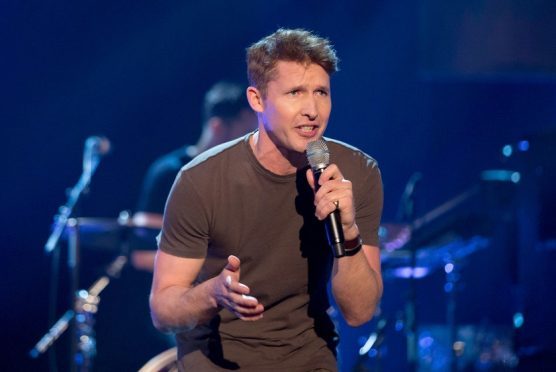 James Blunt has confessed he tricked people into thinking he had played the church organ at the wedding of the Duke and Duchess of Cambridge.
The You're Beautiful singer told Good Morning Britain that he edited his own Wikipedia page.
"After Prince William's wedding, I did change my Wikipedia page to say that I played the church organ at that," he said.
"Everyone around Europe believed me, so I'm still asked in interviews 'What was it like to play the church organ?'"
He added that he would not be singing at Prince Harry and Meghan Markle's nuptials.
Blunt admitted "taking the Mickey" out of his chart-topping song You're Beautiful, saying: "I suppose at the end of the day lots of people love it…
"People, when they buy a ticket to see me, really expect to hear that song … I'm probably quite disrespectful to a lot of my supporters when I'm rude about it.
"But it's a song that lots of people love. It's got me on a world tour rather than a tour of north London."
The former soldier said of life in the music industry: "You're dealing with what's cool and not. I'm certainly not cool and never will be and I struggled to take that side of it seriously…"
When Piers Morgan attempted to get Blunt to sing You're Beautiful to his Good Morning Britain co-host, Susanna Reid, Blunt refused, joking: "I only mime."