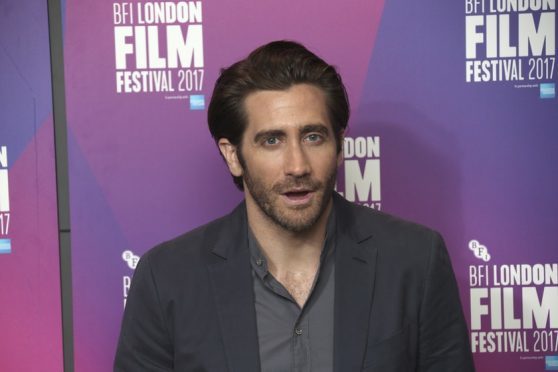 Actor Jake Gyllenhaal has told how he cried all the way home after portraying a real-life double amputee in his latest film, Stronger.
He plays Jeff Bauman, an American who wrote about his experiences after losing part of both of his legs during the 2013 Boston Marathon bombing.
Bauman had run to the race finish line to cheer on his partner, Erin Hurley, who is played by Tatiana Maslany in the film adaptation of his book.
Gyllenhaal, best known for his roles in Nocturnal Animals, Jarhead and Donnie Darko, described working with Bauman as a life-changing experience.
Speaking at the BFI London Film Festival on Thursday, he said: "It has been two years of no sleep and I would say I have never had an experience like this in my life. It has changed me in ways I cannot put into words.
"Stronger is with me all the time and there are moments, things I have heard and the pain that I know that Jeff went through that he tried to explain to me… they will be with me forever and that is hard to shake.
"I drove home from Boston to New York after we wrapped and I basically cried the whole way home. I needed to get something out, I'm not quite sure what it was."
The 36-year-old said it was an "honour" to play the "extraordinary human being", and confessed that he was deeply nervous about meeting him for the first time.
He explained: "I met him in this Italian restaurant – it was me, director David Gordon Green, screenwriter John Pollono, and Erin, his (Bauman's) wife.
"I was walking through the doors and I all of a sudden realised that I was a fraud. I had this feeling of… there was this meeting of reality with pretend in this way that just filled me with doubt.
"I got so intimidated and so nervous, then I pretended like I wasn't. He could see that I was and he just immediately connected, and we have been friends ever since."
Having researched Bauman's injuries and watched his previous media interviews, he continued: "My struggle through the whole thing was knowing that nothing I could do and nothing that I would try and perform would match the experience he went through.
"It was almost like anything that I did was met always with the absurdity of my job and then the reality of his situation and doing service to that. I walked that line the entire time."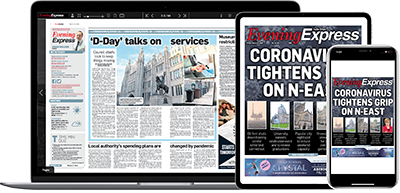 Help support quality local journalism … become a digital subscriber to the Evening Express
For as little as £5.99 a month you can access all of our content, including Premium articles.
Subscribe